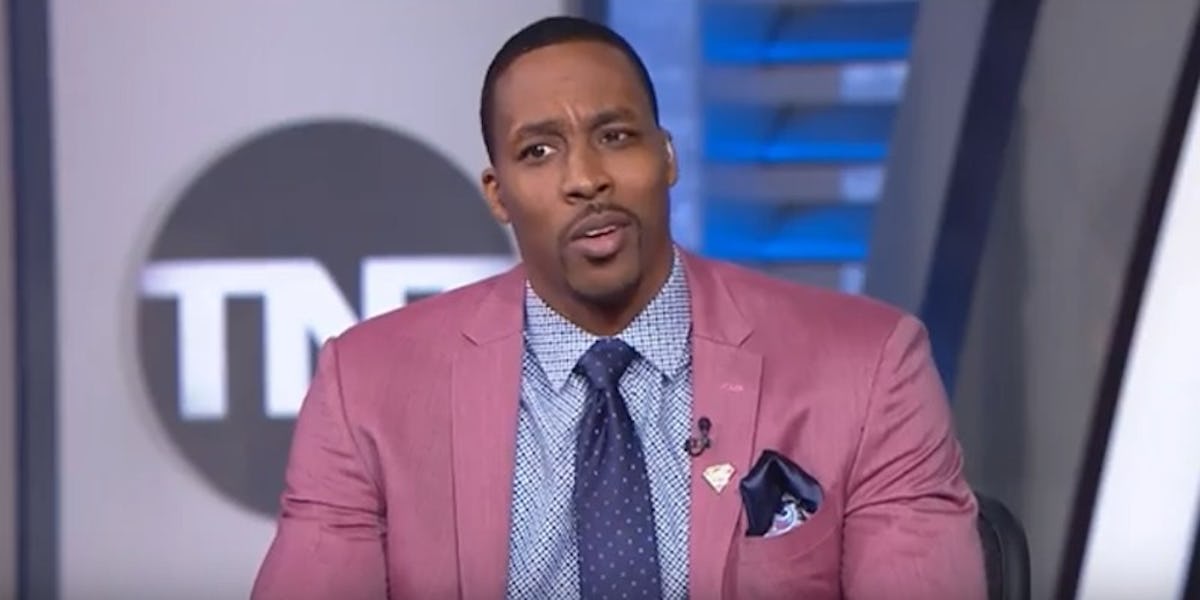 Dwight Howard Finally Gave An Answer To Why People Don't Like Him
YouTube/NBAonTNT
TNT's "Inside the NBA" was at its finest again on Tuesday night, when the show invited Dwight Howard on set for a candid interview.
During Howard's visit, the eight-time All-Star was poked and prodded by TNT mainstays Charles Barkley and Kenny "The Jet" Smith, who questioned the player on a wide range of topics.
Chief among those topics was this question:
Why do you think people don't like you?
During one part of his multifaceted response, Dwight said he thinks, for the most part, a negative regard toward him is related to the controversial manner in which he left the franchise that drafted him, the Orlando Magic.
He told Barkley and co.,
I think people felt as though I'm just this bad guy, you know, I'm all about myself, I'm a diva... and, you know what, it really hurts me...
Here's his full answer to the question.
Howard, who will enter this summer a free agent, joined Barkley and Smith at TNT's studio in Atlanta after Game 5 of the Western Conference semifinal between the San Antonio Spurs and the Oklahoma City Thunder.
During his time on set, the discussion about Howard's likability led to another discussion, this time about his chemistry with James Harden and the rest of his now former teammates on the Houston Rockets.
Overall it was a great segment, and you can watch said segment in its totality in the video above.
But there's no doubt Howard's response to people's dislike of him was the gem of the conversation.
Citations: Charles Barkley grills Dwight Howard: 'Why do you think people don't like you?' (For The Win)