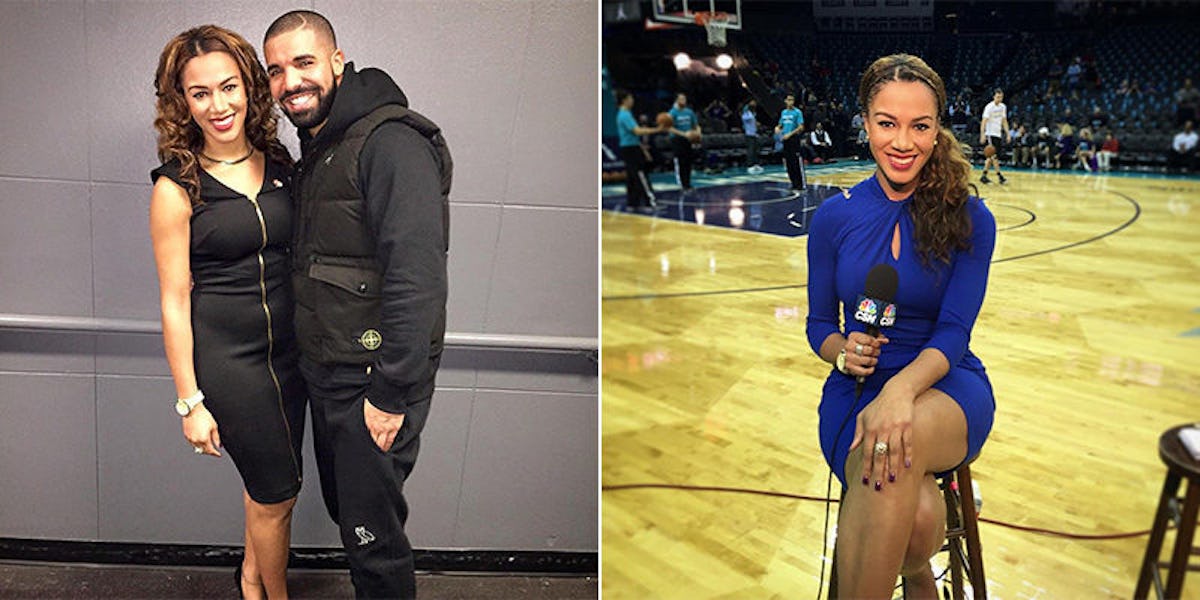 Drake Is Definitely Crushing On This Super Hot NBA Reporter (Photos)
Getty Images
The Toronto Raptors sickening, nail-biting loss to the Golden State Warriors over the weekend was an unforgettable game for everyone who watched, except, apparently, Drake.
Despite the rapper literally having a front row seat at Toronto's Air Canada Centre, him meeting a special someone after the game helped him forget all the pain and go from smiling through the pain...
...to singing in the rain.
Without reaching, it's safe to say Drake might have a little, tiny crush on Rosalyn Gold-Onwude. You can't blame him, either.
Rosalyn is a Warriors sideline reporter for the Comcast Sports Network in the Bay Area.
She's in her second season reporting on the Warriors for CSN, after stints covering minor league basketball, WNBA and women's college basketball.
But Rosalyn is more than a talented face on camera.
The 5'10" reporter is a former Pac-10 Defensive Player of the Year at Stanford.
And that probably explains why she has better handles than you.
The same goes for her jump shot.
And she clearly knows what she's doing on TV, too.
And if you're wondering, she's half Jewish.
But, she also has African blood in her veins.
And dances like it, too.
Yup, definitely can't blame Drake.
Rosalyn Gold-Onwude is definitely a star.