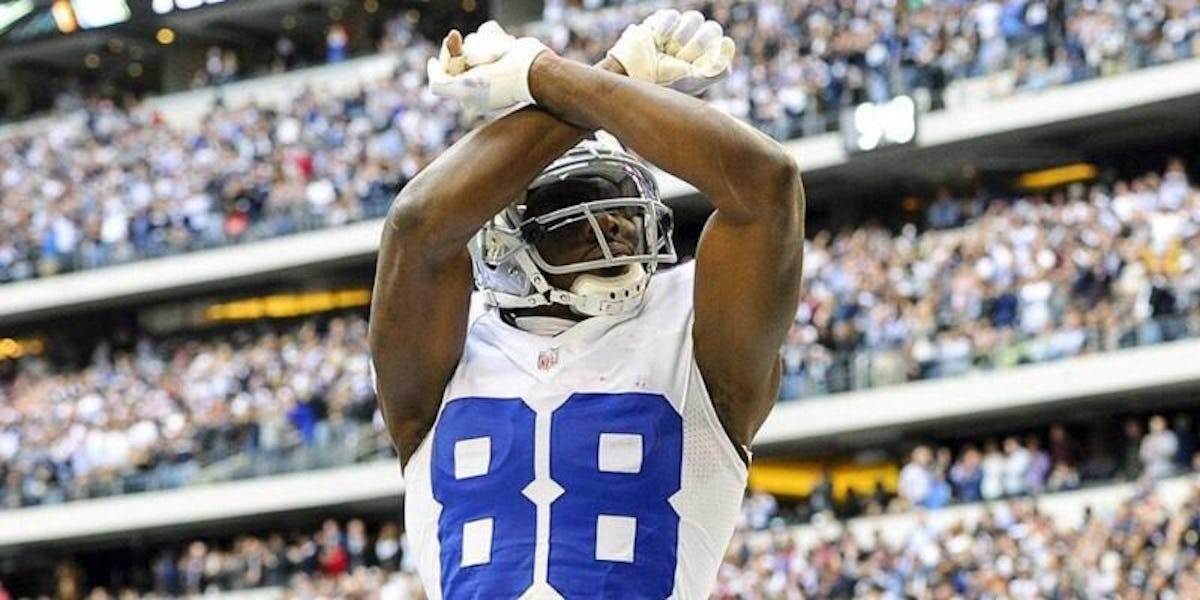 Dez Bryant's New Pet Monkey Named Dallas Is Too Freakin' Adorable (Photo)
Dallas Cowboys wide receiver Dez Bryant hasn't played since his team's Week 1 victory against the New York Giants, but that hasn't stopped him from being the same Dez we all know and love.
The former Oklahoma State University superstar was made to play for the Cowboys -- from shouting at teammates on the sideline to making unbelievable plays.
Dez took that superstar status to the next level recently by adopting a pet monkey, whom he named Dallas.
Seriously, you can't make this stuff up. Look, Dallas Bryant is adorable and all, no doubt, but is it really a wise decision to own a pet monkey?
Dez could be back in action any week now, meaning his attention will shift from Dallas to, well, Dallas.
Baby monkeys need love, fam. Don't forget.
Citations: Dez Bryant Shows Off Pet Monkey He Named "Dallas" (Photos) (BlackSportsOnline)