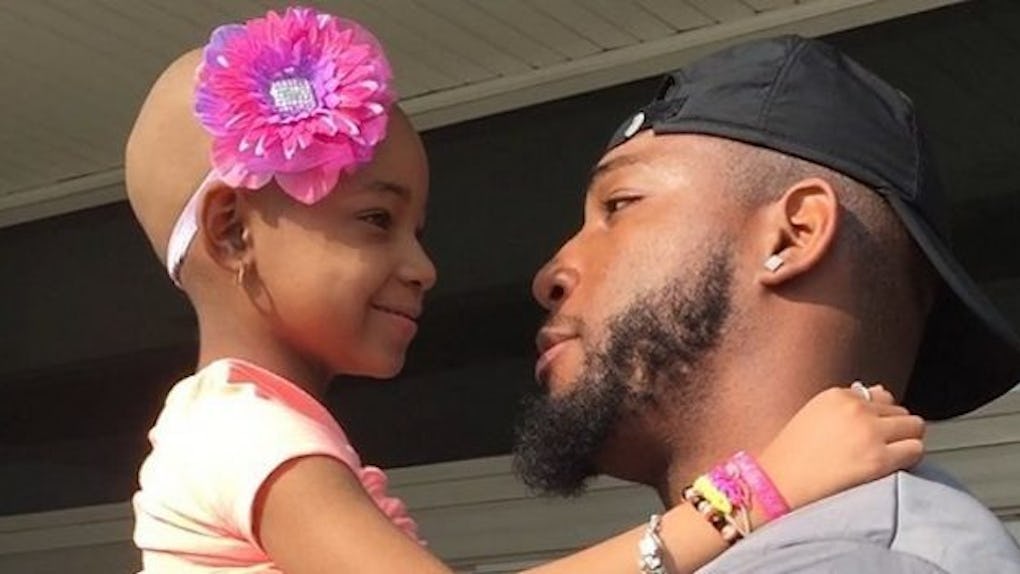 Instagram
Devon Still's Secret Handshake With His Daughter Is Beyond Amazing (Video)
As hard as it is to believe, we've already come to that point in the summer when NFL players report to training camp.
And while it's always tough for a player to leave his or her friends and family behind to begin another grueling season, it was a particularly emotional farewell for Bengals defensive tackle Devon Still.
Still and his daughter, Leah, garnished national attention since her battle with cancer went public last year, and the Bengals gave Devon a practice squad spot to help him pay for her treatment.
Recently, Devon Still brought us to tears with his ESPYs acceptance speech on behalf of Leah, who was unable to attend the event because of her medical treatment.
Yesterday, Devon and his daughter got us again when they shared an emotional goodbye before he left for training camp.
But, they also shared one of the most badass secret handshakes ever recorded.
From the kisses to the finger snaps, this is one hell of a piece of choreography.
Go get 'em, Devon.
Citations: Devon Still Shares an Emotional Moment (and a Secret Handshake!) With His Daughter Leah Before Leaving for Training Camp (Complex)