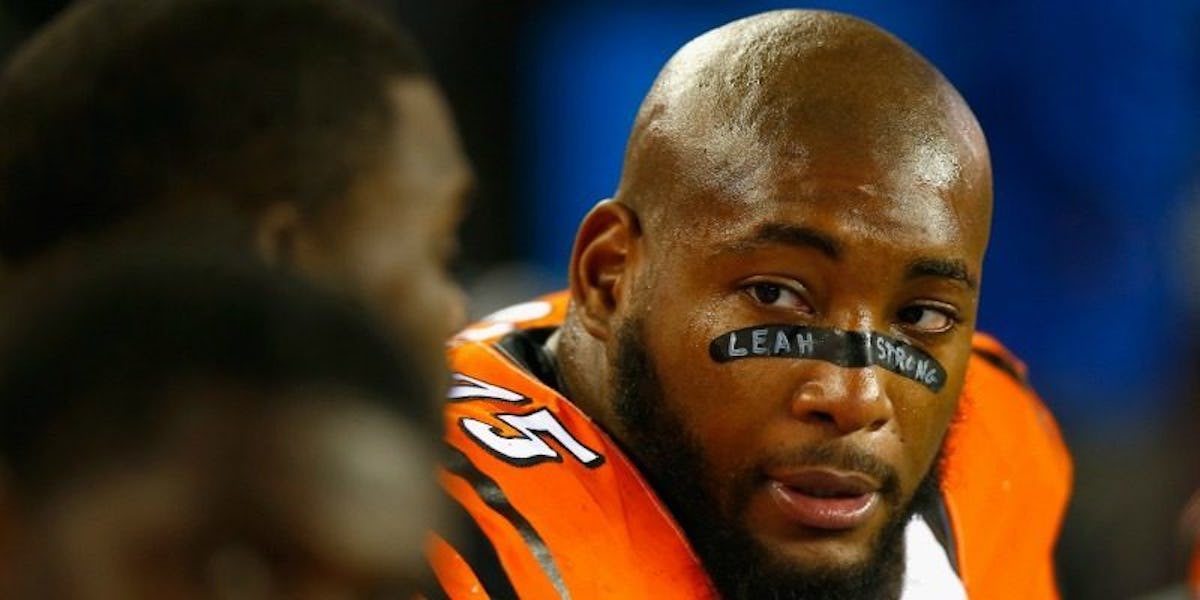 Devon Still Gives Amazing Gift To Cancer Patient Who Was Being Bullied
Getty Images
If you've ever been to school, you know how hurtful kids can sometimes be toward one another.
Unfortunately, 13-year-old Nicole Pfister knows better than most.
She was recently bullied online for an unthinkable reason: She's battling leukemia.
NFL free agent Devon Still caught word of what Nicole was going through and wasted no time trying to cheer her up.
Still, whose daughter, Leah, went through her own battle with cancer, is ponying up the cash to send Nicole and the rest of her family on a Disney vacation.
Just got off the phone with this beautiful young lady and her mom and as you can tell f... https://t.co/EPZZio51RW pic.twitter.com/TZ7PtlE2us — Devon Still (@Dev_Still71) December 11, 2015
And it appears Nicole couldn't be more appreciative.
This is great. @Dev_Still71 is so awesome for doing this! pic.twitter.com/qM6wYve3MN — Rachel (@rachelbrooke26) December 11, 2015
Still reportedly said he acted to show bullying is wrong and because he's in awe of Nicole's perseverance.
Way to be, man!
Citations: DEVON STILL CONTACTS BULLIED CANCER PATIENT I'm Taking You to Disney World (TMZ)