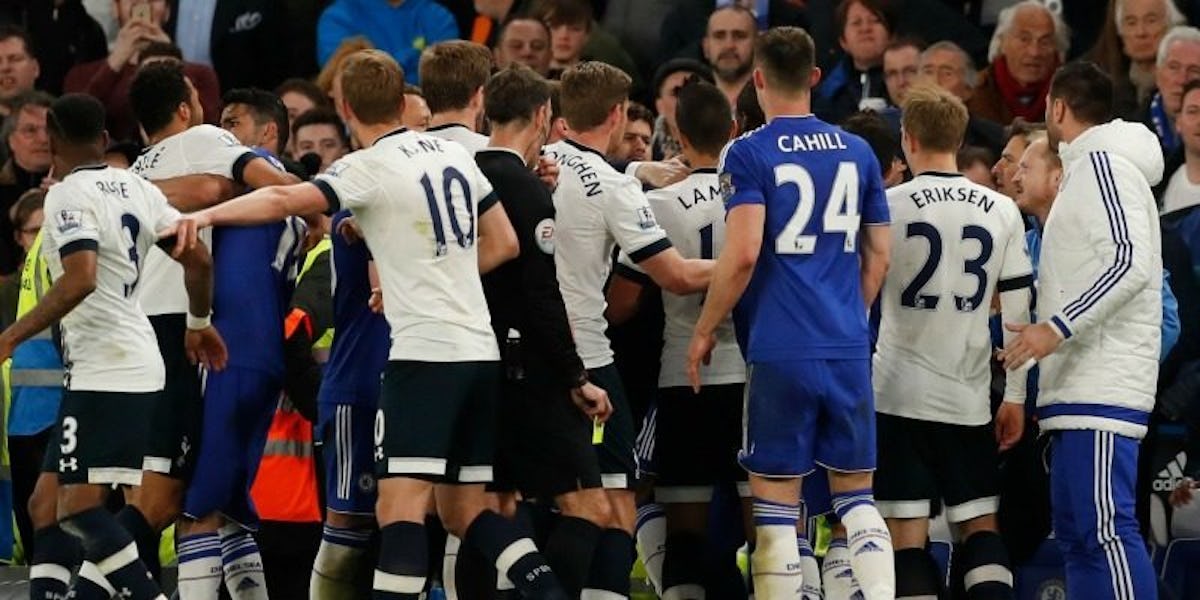 A Professional Soccer Player Just Tried To Gouge An Opponent's Eye Out
REUTERS
On Monday, an English Premier League match between Chelsea and Tottenham turned ugly when Tottenham midfielder Mousa Dembélé appeared to try and gouge the eye of Chelsea forward Diego Costa.
Ewwwww.
Much of the hype surrounding this match had to do with another team, Leicester City, who would become the unlikeliest Premier League winners of all time if Chelsea was able to manage a win or a draw at home against Tottenham, but the fighting between Chelsea and Tottenham completely switched the focus.
Just before halftime, Dembélé appeared to stick his fingers directly in the eye of Costa, but astonishingly, no red card dismissals were issued for that skirmish.
As of halftime, Tottenham held a 2-0 lead, which meant the title celebration would have to wait for Leicester City.
Citations: UpNorthMemorabilia (Vine)