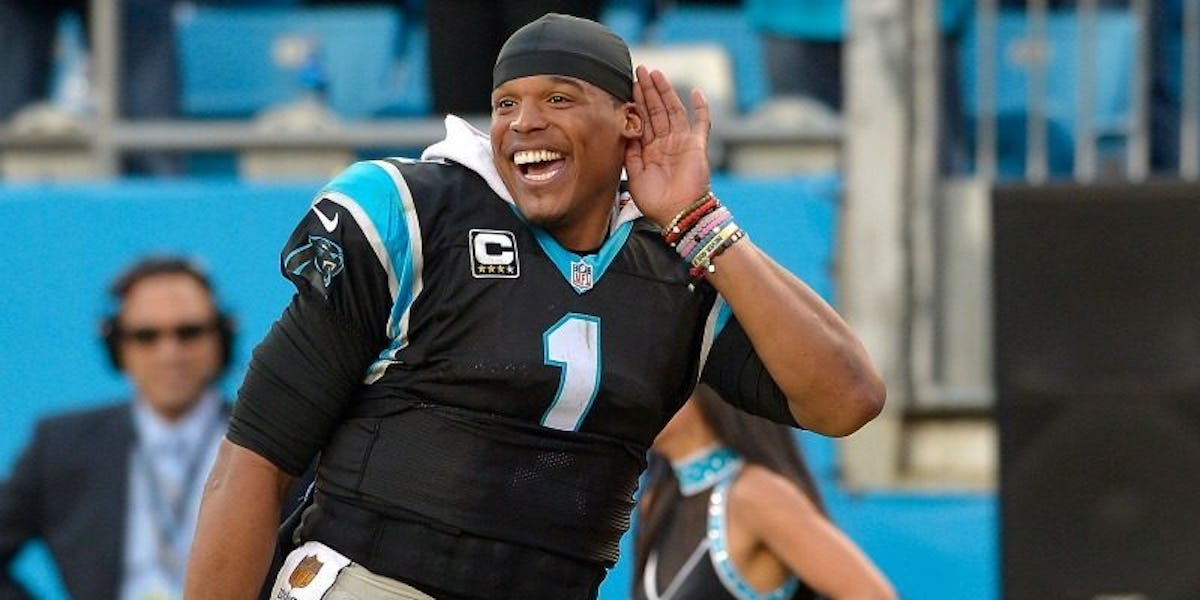 Cam Newton And Rick Ross Hitting A Strip Club Together Is True BFF Goals
Getty Images
Sunday afternoon, Cam Newton led the Carolina Panthers to a 38-0 smackdown of division rival the Atlanta Falcons.
With the win, Carolina moved to 13-0 on the year and continued to silence the doubters.
Friday night, a couple days before the game, Cam Newton decided to blow off a little steam by heading to one of North Carolina's famed strip clubs.
The quarterback hit up Cameo Charlotte strip club where Rick Ross was performing.
Of course, Ricky Rozay gave Cam a shoutout because real recognizes real.
If Newton had a crappy game on Sunday and Carolina suffered its first loss of the season, everyone would probably be up in arms about this.
But when you throw three touchdowns and get grandmas dabbing in the crowd, you can do no wrong.
Citations: Cam Newton Hits Strip Club With Rick Ross (Busted Coverage)