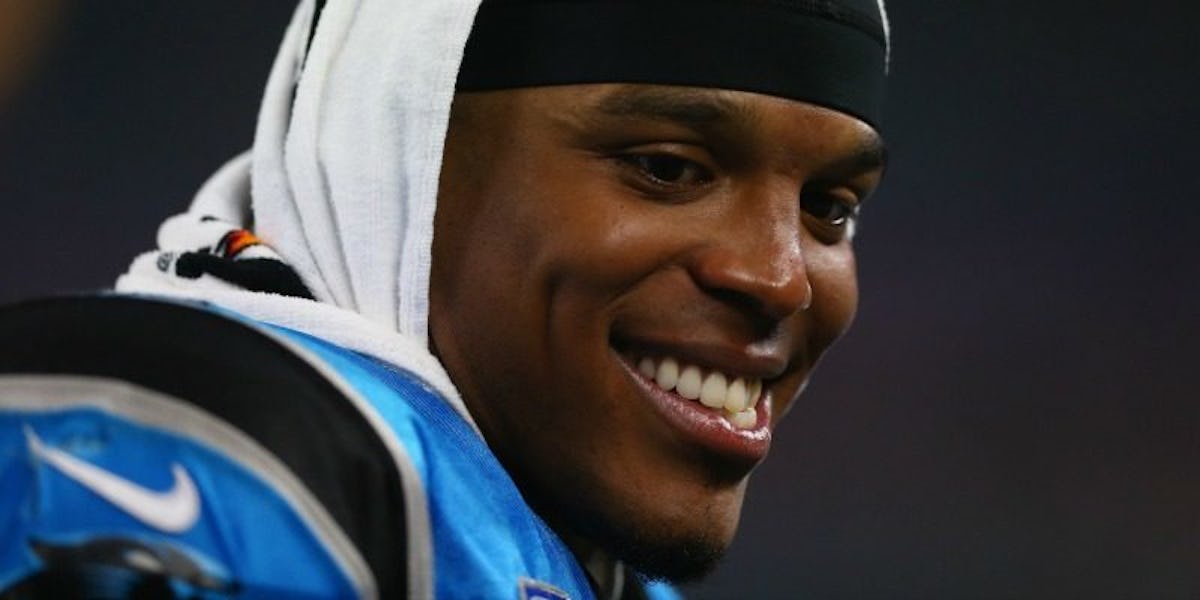 Cam Newton Compares Panthers' Progress To Collard Greens, Not Grits
Getty Images
Last night, Cam Newton and the Carolina Panthers secured their passage to Super Bowl 50 by putting a beatdown on the Arizona Cardinals. The Panthers won the game 49-15, gave away more footballs than some could count and had fans literally jumping out of their seats.
Newton, as he's done all season long, turned in an MVP-caliber performance and led the celebrations in the end zone and on the sideline. The atmosphere inside Carolina's Bank of America Stadium was nothing short of electric.
Following the game, Newton continued to flash his one-of-a-kind style by delivering a somewhat bizarre press conference.
Newton said the Panther's process wasn't quick like "instant grits," but more evolved like "long-cooked collard greens."
As #QuarterBlack as it gets pic.twitter.com/nehmc4MBIM — Henn Griffey Jr. (@IAMKRIS24) January 25, 2016
He continued,
I think those collard greens are brewing right now. You can smell it from a mile away.
If you think about it, it kind of makes perfect sense; it also makes me very hungry for lunch.
Keep doing you, Cam.