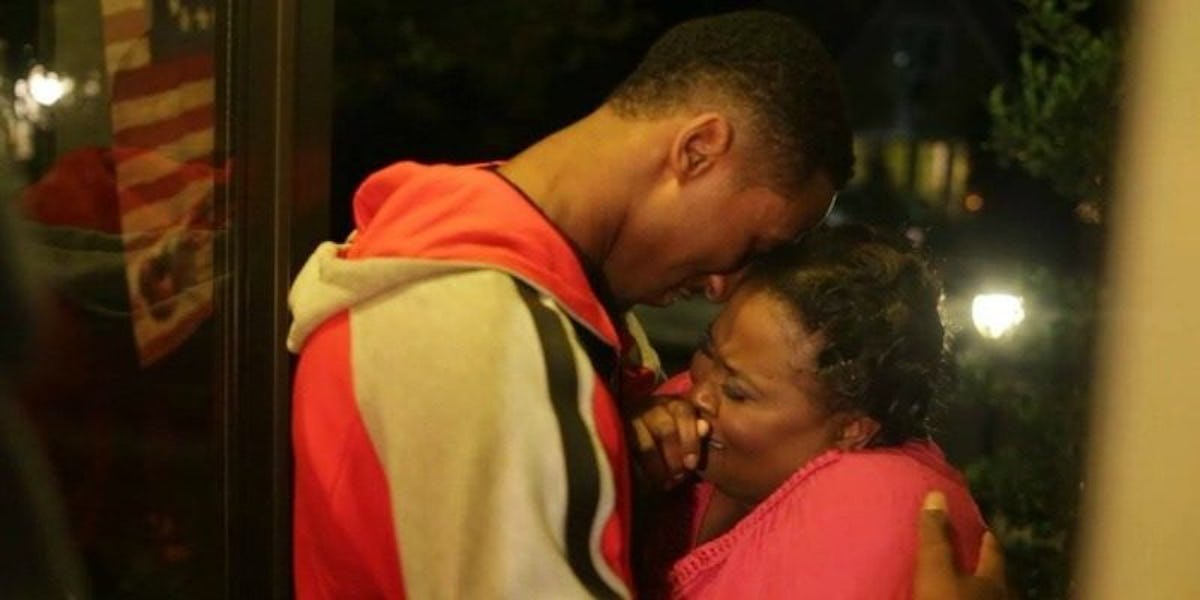 Brooklyn Nets Player Surprised His Mom With New Home And It Was Too Cute (Video)
Despite playing in the NBA, Rondae Hollis-Jefferson isn't about buying, or even renting, some swanky Manhattan apartment.
New York City real estate is expensive, man, even for a member of the Brooklyn Nets.
But despite not wanting to pony up the cash to buy a pad of his own, Hollis-Jefferson didn't hesitate to go in with his brother Rahlir in order to surprise their mom, Rylanda, with a brand new home for her birthday.
Rondae said,
Growing up, we always talked about, you know, that day, that special day, when we can get our mom... our grandmother, a new place to live... Somewhere we can call home... I think it's every kid's dream.
Watch the video above to see Rylanda's priceless reaction to being given the ultimate gift by the children she sacrificed everything for.
Citations: Brooklyn Nets rookie who said living in Manhattan was too expensive films the touching moment he surprised his mother with a new house (Daily Mail)