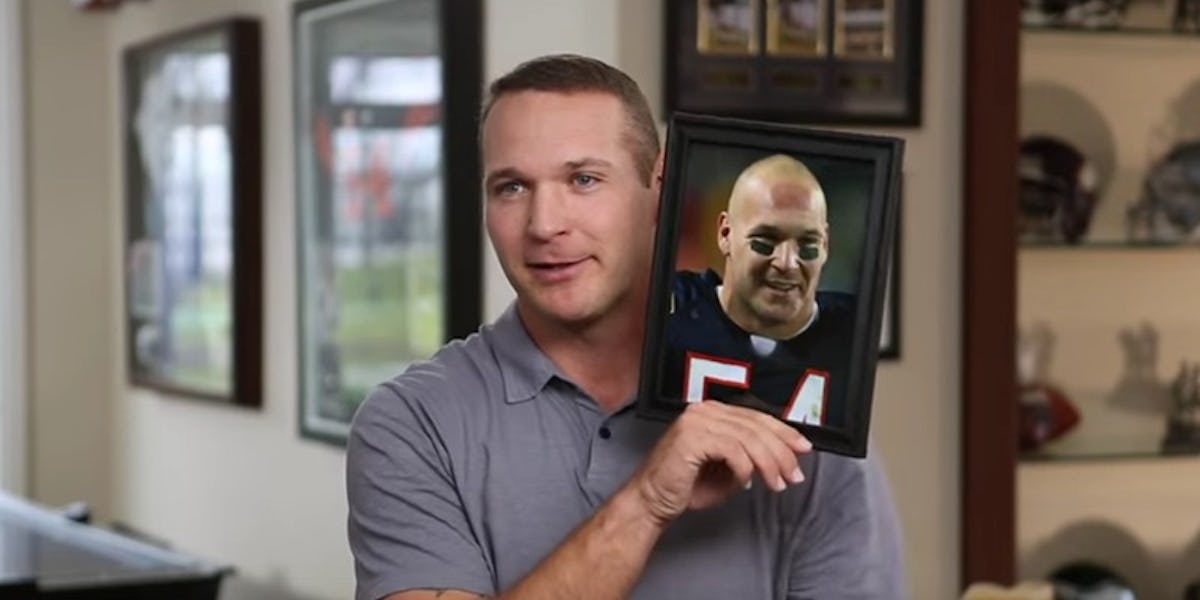 Bald Be Gone: Former NFL All-Pro Reveals Secret To Growing Back Hair (Video)
RESTORE by Katona
Brian Urlacher made a modern miracle happen. The former NFL linebacker suddenly regrew his hair!
After sporting the bald look during his whole playing career with the Chicago Bears, the eight-time Pro Bowl player appeared on a local Chicago morning show to reveal his new 'do.
It was a long time coming, too.
Urlacher said he'd been wearing a hat everywhere he went, even out to dinner, while his follicles gradually continued to rise from the dead.
Now that he's let his secret out of the bag, the question to ask is obvious: How exactly did he do it?!
Just had a nice chat with @wgntv to show off my new look. Thanks to the team at @RestoreByKatona for the new hair! pic.twitter.com/mNHejP43TT — Brian Urlacher (@BUrlacher54) January 5, 2016
The doctors Urlacher shouted out in this tweet (the team at RESTORE By Katona) are the ones who helped the potential future Pro Football Hall of Fame inductee restore his hair, with a procedure he indicated took place months ago.
But unlike most people who go through hair restoration procedures, Urlacher wan't shy about sharing details.
There had to have been some scars involved, right?
Urlacher told WGN News,
There's no cuts on your head. There's no scars on the back of my head. This procedure, they take out one hair at a time, and they remove it from the back and put it in the front, or wherever you need to put the hair.
Urlacher, who admitted he didn't think the procedure would work, said the method of taking hairs from the back of his head and replanting those hairs where he had thin hair or no hair at all was seriously simple.
He said,
They replanted the hairs... and that was it. [A] one day procedure, [I] was in and out the same day.
Amazing. Check out the interview above for Urlacher's full explanation.