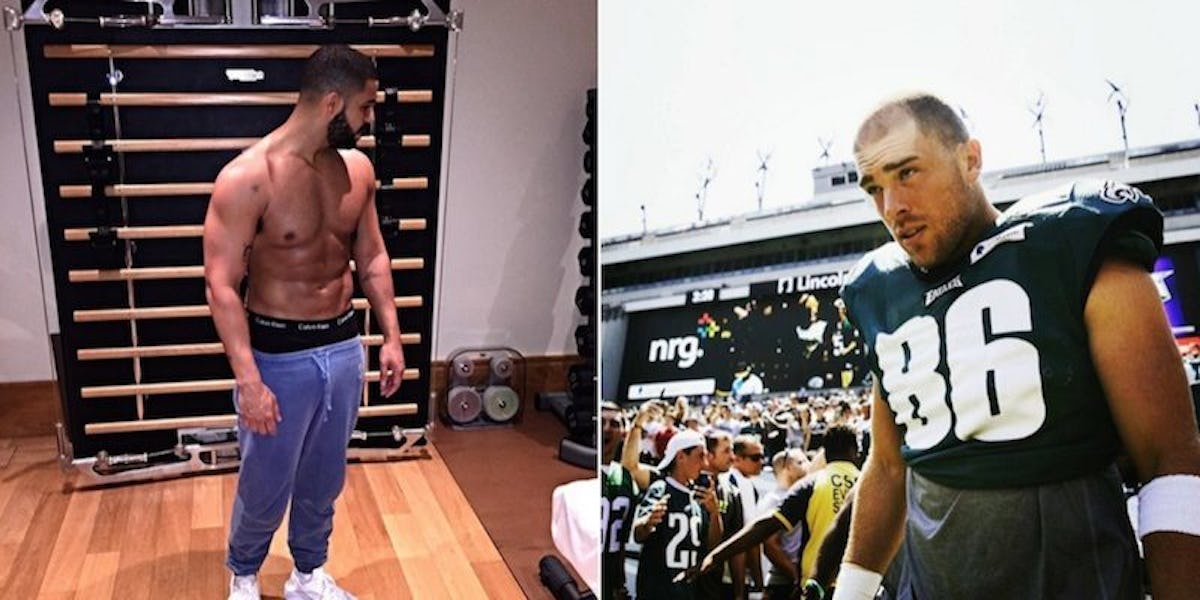 The Husbands And Boyfriends Of These Athletes Are Super Sexy (Photos)
Instagram
If you're a big sports fan, you've probably heard the term WAGs (wives and girlfriends) used to describe the arm candy of your favorite athletes.
Not too long ago, we introduced you to the hottest WAGs of major league baseball.
However, male athletes aren't the only ones who hit home runs when it comes to the dating scene.
It turns out there are also lots of professional female players in the game who have managed to score both on and off the field and have some smoking hot significant others -- or as we like to call them, HABs.
That's right. We're making "HABs," aka "husbands and boyfriends," a real thing.
We set out to find a bunch of fine-ass fellas who stand behind the lovely ladies of pro sports. You might want to open a window because things are about to get steamier than a locker room up in here.
Take a look at the pictures below to see some of the hot HABs of female athletes.
Dom Dwyer, husband of pro soccer player Sydney Leroux.
Drake, boyfriend of tennis player Serena Williams.
Andrew East, fiancé of Olympic gymnast Shawn Johnson.
Daniel Smith, boyfriend of basketball player Skylar Diggins.
Ricky Stenhouse Jr., boyfriend of Nascar driver Danica Patrick.
Adam Dirks, fiancé of pro surfer Bethany Hamilton
Servando Carrasco, husband of soccer player Alex Morgan.
Josh Rodarmel, husband of pro golfer Natalie Gulbis.
Bastian Schweinsteiger, fiancé of Ana Ivanovic.
Jack Freestone, boyfriend of pro surfer Alana Blanchard
Eric Geiselman, boyfriend of pro surfer Bree Kleintop.
Ivan Almeida, fiancé of javelin thrower Leryn Franco.
Zach Ertz, boyfriend of soccer player Julie Johnston.
Keanu Asing, boyfriend of MMA fighter Kailin Curran.