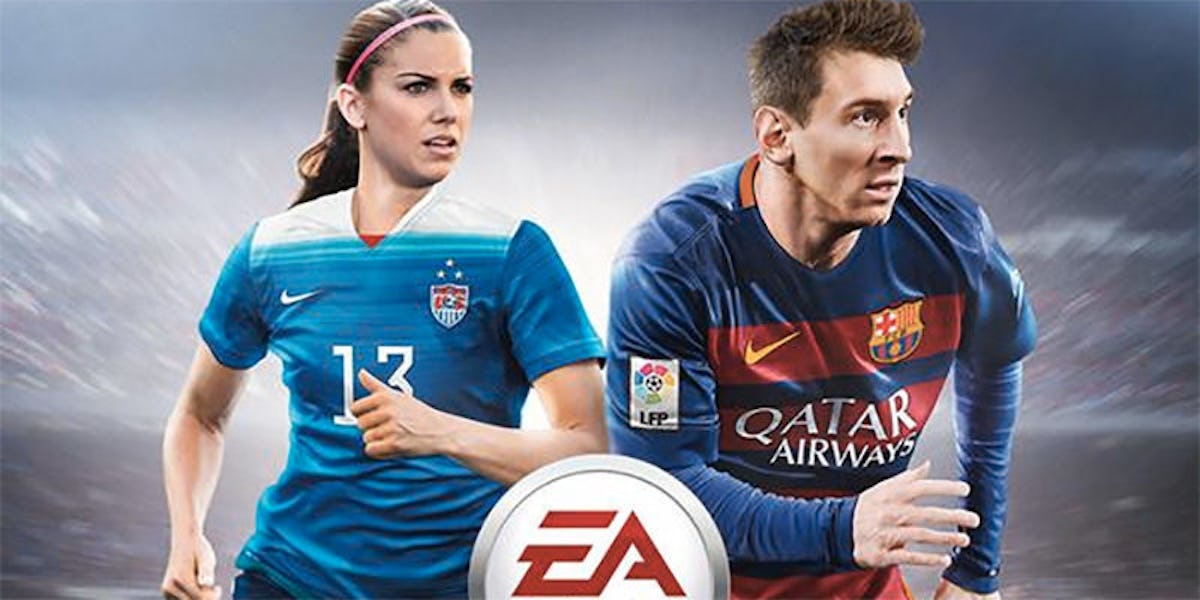 Alex Morgan Becomes The First Female Soccer Player On The Cover Of FIFA
Alex Morgan will star alongside Lionel Messi on the cover of EA Sports FIFA 16, becoming the first woman to ever be featured on the cover of the game.
I'm so honored to be featured on the cover of #FIFA16. Thank you @EASPORTSFIFA! https://t.co/vw73wtfncJ pic.twitter.com/5vp8RLUk1x — Alex Morgan (@alexmorgan13) July 20, 2015
This accomplishment for Morgan accompanies another groundbreaking feature for FIFA 16: letting gamers pick from 12 women's national teams for the first time.
Morgan replaces US men's striker Clint Dempsey, who appeared alongside Messi on the cover of FIFA 15.
This revolutionary and, presumably, much-anticipated edition of the FIFA franchise will be released in the US on September 22.