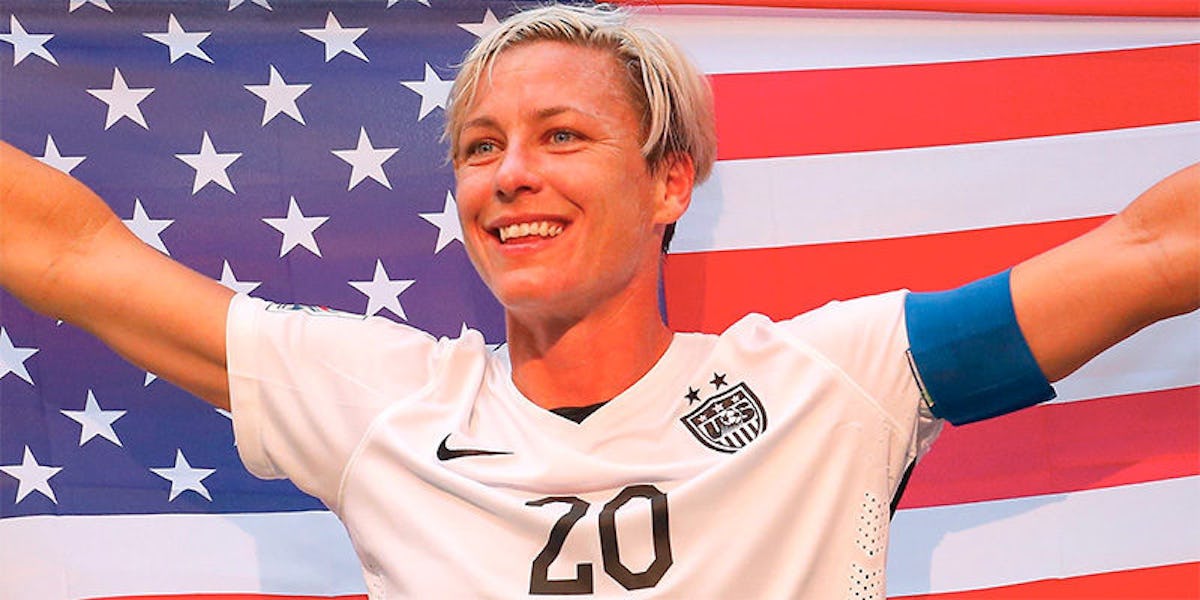 World Cup Winner Abby Wambach Named Out Magazine's Athlete Of The Year
Over the course of her 15-year international career, American Abby Wambach made 252 appearances and scored 184 goals.
That's more goals than any soccer player in the history of international competition.
In addition to being a role model on the soccer field, Wambach is also a pioneer in the LGBTQ community.
Few will forget the iconic images of the forward running over to her wife, Sarah Huffman, and giving her a kiss after the United States Women's National Team won the World Cup this past summer.
Today, in recognition of all she's done and continues to do, Abby Wambach was named Out magazine's Athlete of the Year.
The caption for the above photo was accompanied by a quote from Wambach, who said,
I feel so lucky, because when I was first on the team, there were really no #gay people. The girls were like, 'No, we're straight.' They had long hair and ponytails. And now you see this eclectic group of people from all different places, who are different colors, with different preferences. That's the thing I'm most proud of.
Well said, Abby. And congratulations on this well-deserved honor.
Citations: Abby Wambach Named Out Magazine's Athlete Of The Year (The Original Winger)