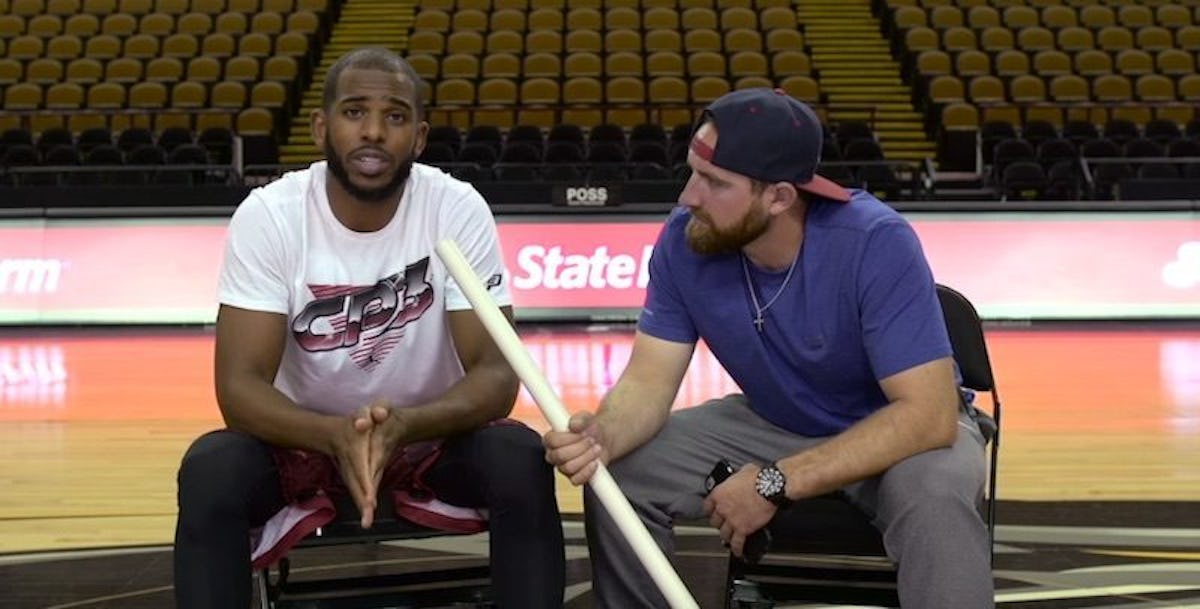 Aaron Rodgers And Chris Paul Just Nailed The Most Amazing Trick Shots (Video)
Trick-shot masters Dude Perfect are no strangers to pulling off awesome stunts across the sports board.
They've made baskets you never would've thought possible, showed ridiculous precision with bows and arrows and completed a round of golf using anything but a golf ball and club.
Now, the dudes teamed up with Green Bay Packers quarterback Aaron Rodgers and Los Angeles Clippers guard Chris Paul to shoot maybe their most awesome trick-shot video to date.
The shots are nuts, of course, but the kid-like reactions from Paul and Rodgers after nailing the tricks are equally as cool.
Sit back, relax and enjoy.