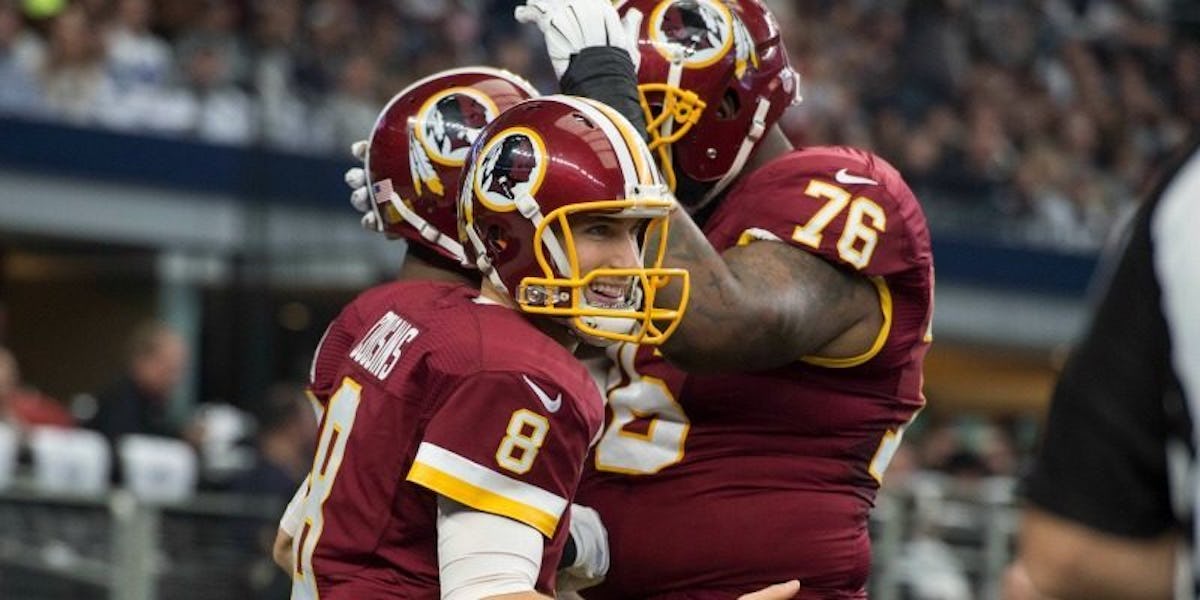 90 Percent Of Native Americans Say They Don't Mind The Team Name 'Redskins'
USA TODAY Sports
If you've been following the NFL these last few years, you probably think the Native American community of the United States is at wit's end in its fight to change the Washington football team's name.
However, according to a recent Washington Post poll, it appears that couldn't be further from the truth.
According to reports, nine out of 10 Native Americans say the "Redskins" name "does not bother" them.
The poll reportedly surveyed 504 Native Americans across America from a variety of classes.
In addition to the reported findings that nine out of 10 Native Americans are not bothered by the Washington team's name, the poll allegedly shows seven out of 10 Native Americans don't find the team name of Washington's NFL franchise to be offensive.
Taking things a step further, eight out of 10 Native Americans reportedly wouldn't mind being called a "Redskin" by those who aren't Native Americans.
I have to say, even taking into account the relatively small sample size of this poll, as well as any other variables, I'm baffled by the reported findings.
Washington Redskins owner Dan Snyder vowed on multiple occasions to never change his team's name, and regardless of how much stock you put in this poll, it's clear Snyder and other Redskins proponents will use The Washington Post's poll to enhance their argument.
Citations: Poll: 9 in 10 Native Americans do not oppose 'Redskins' name (Yahoo!)