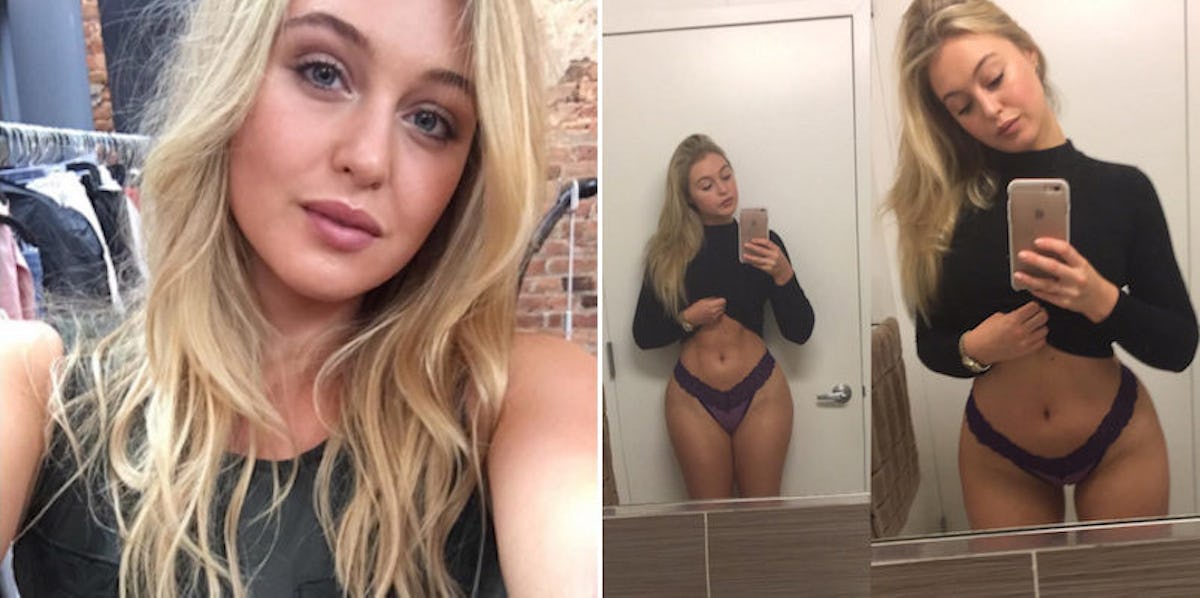 Model From Viral Thigh Gap Post Reveals How Photoshop Ruined Her Self-Esteem
Hey, remember that Instagram model who showed the world how dumb the whole thigh gap thing is?
Well, she is continuing to be very cool.
In case you forgot, her name is Iskra Lawrence, and she's a 25-year-old plus-size model from Worcestershire, England.
At the beginning of this month, Iskra posted a side-by-side Instagram photo showing how easy it is to fake a thigh gap. She also started a campaign called #HeartNotHate with her friend Alex Light.
Now, she is continuing to embrace body positivity in her Instagram post from Sunday. Iskra spoke about how harmful retouched photos of yourself can be to your self-esteem.
In the caption of the photo, she wrote,
new for @aerie in one of my fave bralettes someone asked me what does it feel like to not be retouched - 'for years I was retouched where I could hardly recognise myself. Limbs where slimmed giving me complexes that there was something wrong with me. When cellulite spots scars moles even freckles are retouched it makes you believe that they are imperfections and you should not have them. You end up comparing yourself to this flawless image of yourself that you can't even relate to yet anyone else! So to finally model for a brand that doesn't retouch anything finally makes me feel good enough. And that's the best feeling' [sic]
Obviously, as a model who's been in the industry for several years, Iskra has dealt with people retouching her body before. It's so interesting to hear a model's perspective on the issue of image retouching.
We always think about how photoshopping affects the self-esteems of the young girls looking at the models but rarely do we consider how it affects the models themselves. It makes total sense it can't feel good to have your body "perfected."
Keep on slaying, Iskra! Your body is gorgeous just the way it is.