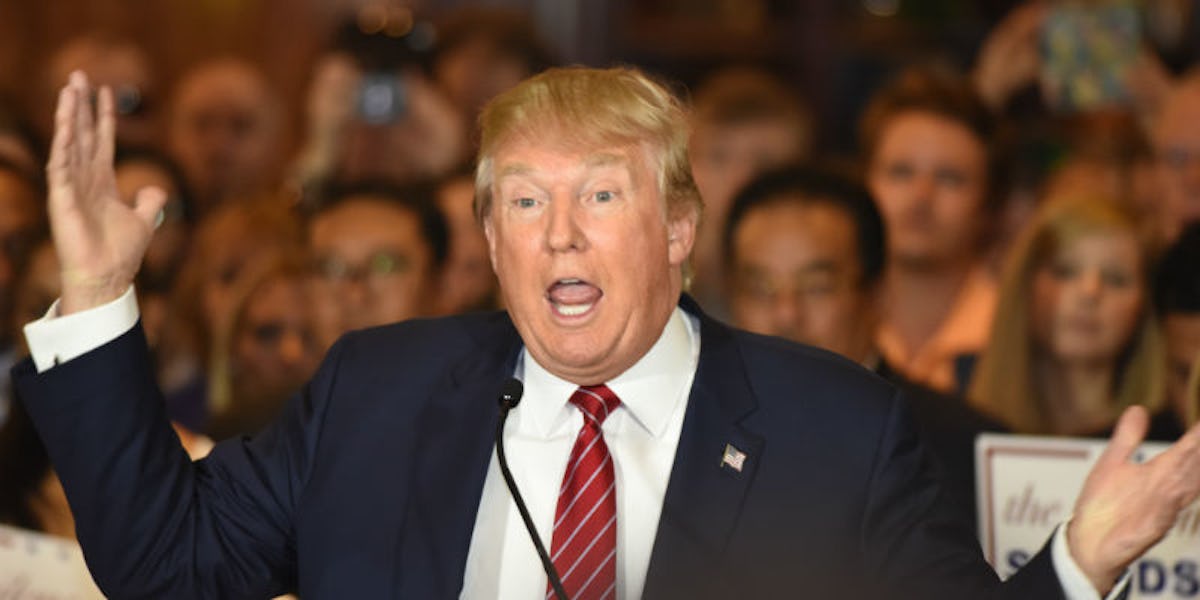 Pissed Trump Supporters Are Trolling Oreos On Facebook And It's Hilarious
Shutterstock
Does Donald Trump look like a man who doesn't enjoy a good Oreo?
Apparently Trump isn't just anti-immigrant, anti-gun control but now he's also anti-delicious cookies.
Trump promises that he will never eat an Oreo again, not after Mondelez International, the parent of Nabisco, moved their operations from Chicago to Mexico.
When asked if he had ever had an Oreo before, he admitted to the Daily Beast,
More than I should.
It's a shame that his proposed wall will come between him and his love for the iconic cream-filled snack.
Trump said that probably 2,000 American jobs were lost, but the real number is probably closer to 600.
That said, it hasn't stopped his supporters from running to Facebook to tell Oreo and Nabisco exactly what they think of this move.
Is there anything more hilarious than Trump supporters screaming into the Internet abyss?
They don't have to technically change it, they just can't add to that number right? It could be "Oreo's: America's favorite cookie for 112 years! Now Mexico's!"
"Dipping your socially unjust cookies in milk" is quite possibly the most poetic sentence I have ever heard.
So what you're saying is, this move will help with America's obesity problem?
Also I feel for this woman's husband, he probably has so few things he loves in life.
Wait... what?! Ten dollars a week? Honey, I looked it up. A family sized package of Oreos only costs $3.68 at Walmart! And yes, that is double stuffed!
How many Oreos were you eating per week?
Trump supporters weren't just attacking Oreos and their parent company Nabisco, however. They turned on a number of other cookie companies.
And now, a moment of silence for whoever has to run the Keebler Facebook account.
Stay strong, friend.
Hello, person who runs the Keebler Facebook? If you need to discuss anything please reach out. We believe in you.
Why the distrust? Set 'em straight, Keebler!
Citations: People Are Freaking Out On The Oreo Facebook Page After Trump Put Nabisco On Blast (Buzzfeed)