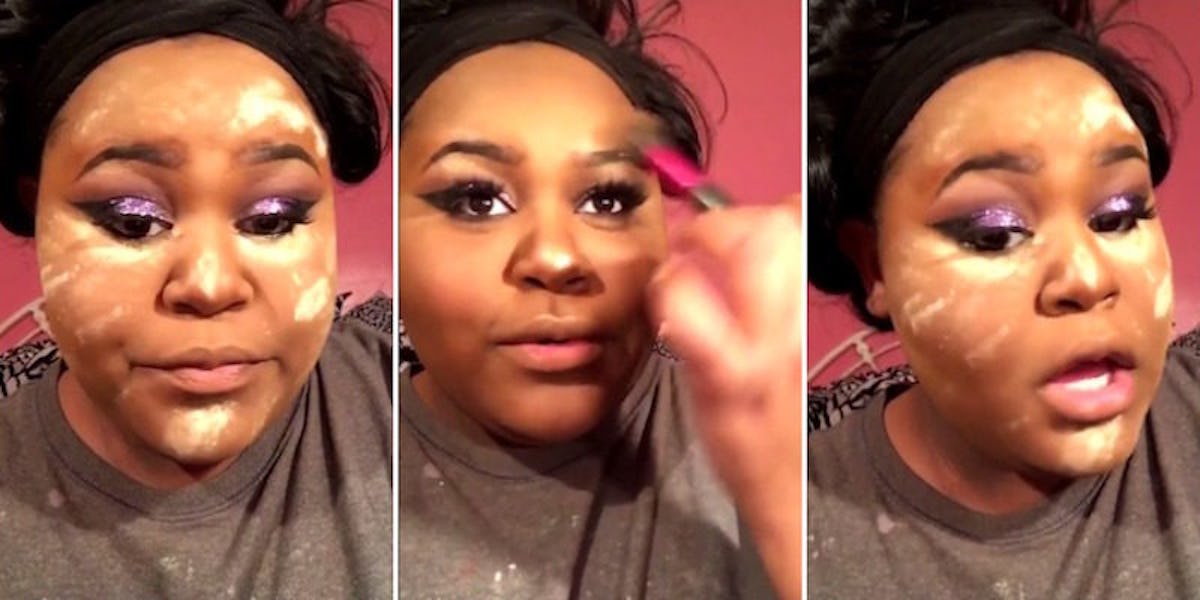 Teen Shut Down Comment About Her Weight In The Best Way, And Twitter Lost It
Twitter
Raise your hand if you've ever been on the receiving end of a negative comment made about your body for no apparent reason.
We've all been there. Unsolicited comments about your weight are straight-up annoying and unnecessary.
Beauty vlogger Sydnie Adams put it best in a video she posted on Twitter last week after her friend made a comment about her weight.
All the 16-year-old said is that she wanted ice cream, which prompted her friend to tell her she's been gaining weight and shouldn't have it.
Um, excuse me?
Adams' response put her friend and all of the other body shamers in their place.
You can see the whole video, which has been retweeted over 8,000 times below.
Preach, girl.
Adams makes a very important point. Don't let people's opinions stop you from getting what you want, like ice cream.
And for those who feel compelled to share their thoughts on other people's weight? Please stop.
Her whole video is dripping with the most relatable sass to ever grace Twitter. It's hard not to love her.
People were left with some burning questions.
And some people just found her words hilariously relatable.
Of course, people on Twitter totally supported the decision to go get some ice cream.
@la_sydd UHM, be my friend and we can get ice cream together — Shaine (shay-knee) (@shainedawson) September 5, 2016
She deserves it.
In fact, I'm going to get some ice cream right now, and if anyone tells me otherwise, I'm just going to send them Adams' video.
Citations: http://metro.co.uk/2016/09/08/this-girls-post-on-why-everyone-needs-to-stop-giving-their-opinions-is-so-relatable-6115977/ (Metro UK)