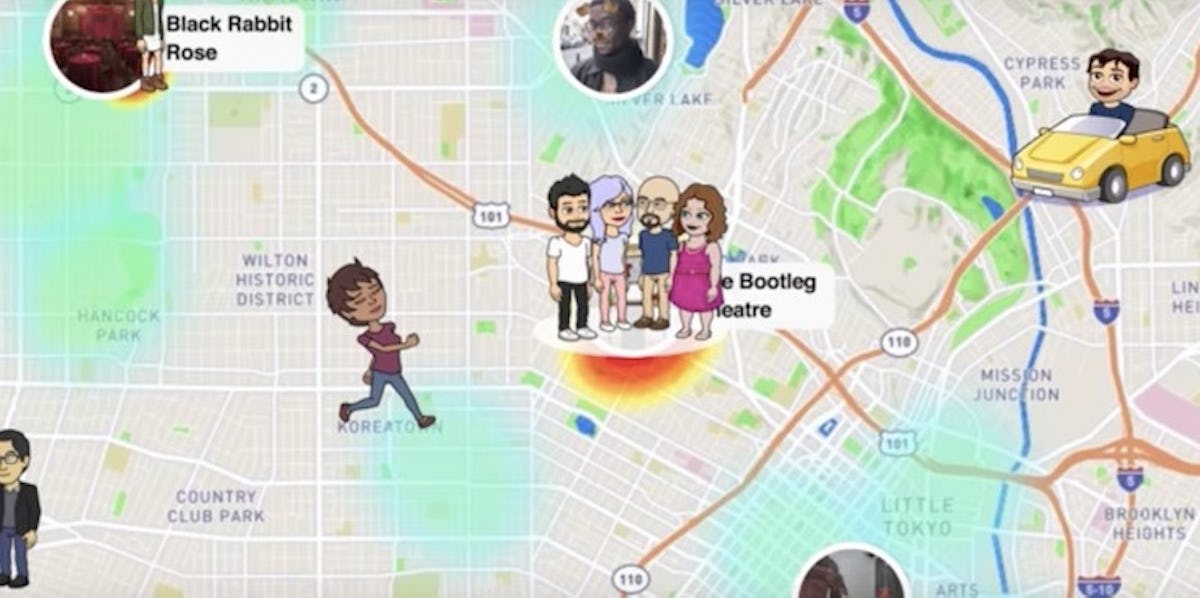 Snapchat Is Basically Stalking Your Every Move And New Actionmojis Prove it
YouTube
In case you're unaware, Snapchat is taking your stalking capabilities to new levels with the help of its recently added feature, Snap Map, and super adorable Actionmojis that go along with it.
This animated map walks quite a thin line between being informative and downright creepy, though the social media app refers to it as "a new way to explore the world."
We, however, like to refer to it as a new way to keep a watchful eye on your ex.
(I'm just pointing out the obvious here, ladies and gents.)
Anyway, Snap Map allows you to connect with friends (or, again, exes) by seeing their location on a map in real time.
To add to the cute factor, your friends are featured Bitmoji style doing some type of activity, depending on where they are located.
According to a release, Snapchat reps said,
To infer the best Actionmoji, Snapchat may look at things like your location, time of day, or speed of travel. Examples of Actionmojis today include things like: at the beach, at the airport, sitting, and a handful more.
I have a feeling my Actionmoji would constantly be "at Dunkin Donuts," "eating," or "waiting in line for food" because I take my meals quite seriously. I'm not sure if those options are even available, but I'd surely put them on the map (see what I did there?).
Gone are the days where we used location tags to inform our friends of our whereabouts. Who needs those tags when cute cartoons are here to make sure you're keeping everyone in the loop?
Jack Brody, a product designer at Snapchat, talked to Refinery 29 and said, "This map isn't about where am I, it's about, where are my friends and what are they up to? It's not about figuring out how to get to your destination, but about discovering where you want to go."
It's definitely an inventive new way to discover what's happening, but for those who aren't quite ready for their own Actionmoji, there are ways to be invisible on Snap Map so you can commit to a cartoon when you're ready.