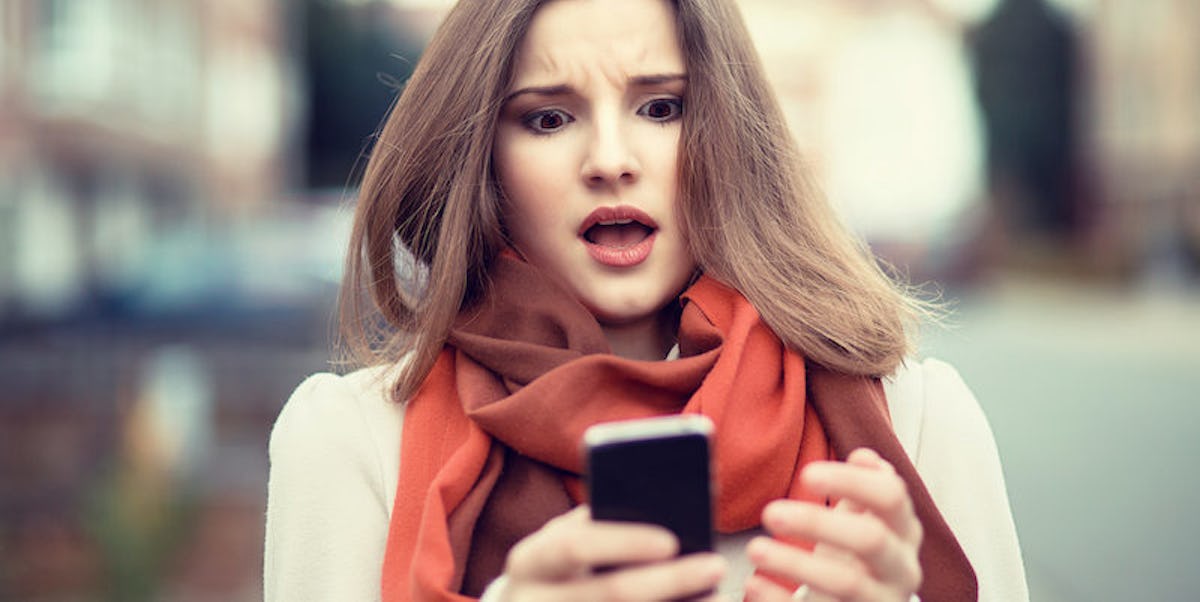 Twitter Just Made It Harder To Ignore The Creepers Who Slide Into Your DMs
Shutterstock
If there's one thing I hate the most about today's technology, it's read receipts.
I don't care if you've read my messages, and I don't want you to know if I've read yours.
ESPECIALLY on Twitter.
Why? Because Twitter is a sacred place. It's the only social media platform we have that allows us to communicate with complete strangers and feel kind of OK about it.
With this kind of freedom, you need to expect a creepy DM here and there, which never mattered -- until now.
Twitter just promoted its new feature, which added built-in read receipts to direct messages, and we're all getting major anxiety about it.
Yep. Just when we thought we were in the clear, Twitter decided to add the forbidden blue check mark next to all of the DMs we've always ignored, and people aren't thrilled.
Now, nowhere is safe.
So there are read receipts on Twitter DMs now — Spencer Harvey (@spencer_h20) September 9, 2016
Welp, Twitter Dms have read receipts now. No where is safe — Fave (@_OhMyPisces) September 9, 2016
On top on the read receipts' big debut, Twitter also added a typing indicator to the mix, similar to the little pulsing dots that haunt you on iMessage and Facebook Messenger.
Don't worry, though. Twitter was kind enough to give us the option to turn the read receipts off, which I'm going to go do right now.
Citations: New York magazine