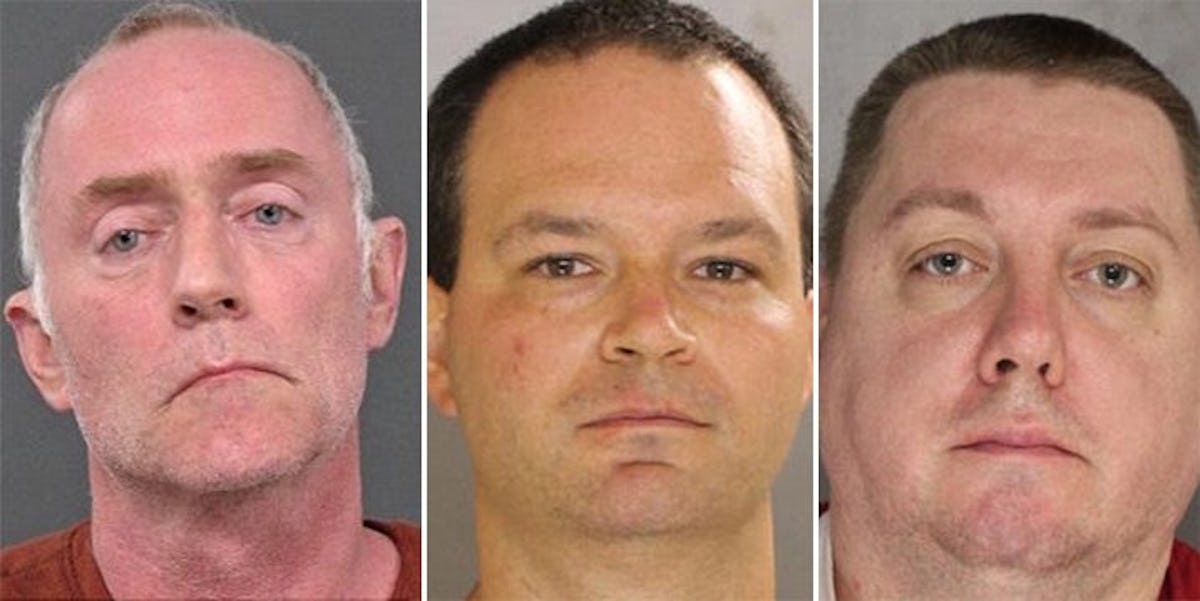 There's A Pedophile Ring Where Men Dress Up As Furry Animals To Rape Young Boys
Pennsylvania Office of Attorney General
Yet another man who took part in a creepy pedophile ring, where dudes dressed up as furry animals to rape a young boy, was arrested this past weekend.
Police arrested 57-year-old Kenneth Fenske about 45 miles outside of Philadelphia as the fifth suspect in a multi-year investigation, according to Daily Mail.
Police believe a boy, now 14, was subject to years of abuse from these men who donned fuzzy animal costumes and gathered together for multiple "furry parties" to rape and assault him.
Fenske has been charged on counts of "child rape, involuntary deviant sexual intercourse and unlawful contact with a minor," according to CBS Local.
In the last few months, Jeffrey Harvey, David R. Parker, Craig Knox and Stephen Taylor have also been brought up on charges for allegedly taking part in the heinous crimes against the young boy.
Fenske allegedly took the boy's (who came to the parties dressed as boxed-cereal figure Tony the Tiger) clothes off on multiple occasions, according to the Philadelphia Inquirer.
Fenske is also said to have gone by an alias of a red fox named "Lupine" during these disgusting acts, while suspect Craig Knox apparently dressed up as a rottweiler (of which he kept nine at his home in Virginia).
"This is a horrendous case," said Pennsylvania Attorney General Josh Shapiro. "This child victim was repeatedly abused over a seven- or eight-year period by a group of criminals who cared only about their gratification."
While Parker, Harvey and Knox remain in jail, both Fenske and Taylor have posted bail and are currently awaiting trial.
Thankfully, the victim is currently safe — and has been since last summer — and is undergoing therapy.
The entire sex ring investigation is still in progress, as investigators attempt to find other potential victims (and any other disturbing, costume-wearing men) involved.
Shapiro also said about the case,
It is deeply disturbing to me, not just as your attorney general, but as a father of four young children, these predators absolutely sicken me.
Let's hope these disgusting men get the jail time they deserve.
Citations: Fifth man charged with dressing up as an animal and raping a small boy as part of sick 'furry fetish ' pedophile ring (Daily Mail), Police: Bucks man allegedly abused child as part of animal-costumed sex ring (Philadelphia Inquirer), Bucks County Authorities Make Arrest In Fetish-Themed Child Predator Sex Ring (Philadelphia CBS Local)