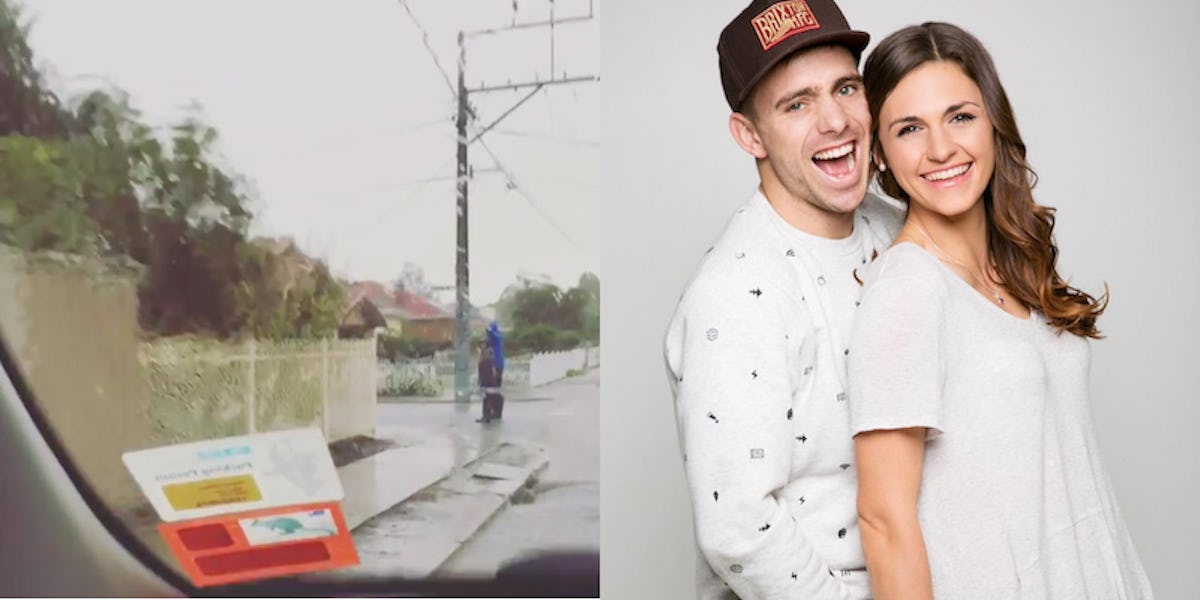 Rudest Olympians Ever Spend Date Driving Through Puddles To Soak Strangers
Instagram
What is your idea of the perfect date night with bae? Is it spent cuddling up to each other watching romantic movies? Or is the perfect evening all about mixing it up and getting out of your comfort zone?
Does it involve puddles and strangers? No?
Well, if you are an Olympic diver or committee blogger, then the very idea of water may be enough to get you going — especially if you are in a car and the pedestrians standing by large puddles provide an opportunity that's too tempting to pass up.
After returning from the Olympics, Grant Nel and his blogger girlfriend Amanda Main were driving around Adelaide after a huge storm had left the whole area without power, but with a load of massive puddles.
Grant, who came in 15th place in the Men's 3m Springboard Semifinal, and his fiancée saw two pedestrians standing beside a large puddle on the side of the road, and so decided to soak them with water as they drove past.
In the Instagram video, which Amanda posted and Grant reposted later on, the couple then drive on without apologizing or asking if the soaked civilians are all right.
He captioned the post "A bit of fun with @amanda.main26 When the whole city is out of power #evillaugh #sorrynotsorry #familytradition #enjoythelols #karmascomingfor me
Karma may be closer than Grant may think.
A British couple reportedly faced fines of up to £2,500 after the woman soaked passengers waiting at a bus stop as she sped down Weston Hill in Plymouth, England.
The clip, taken from inside the offending vehicle, shows Kerry Callard speeding up and driving right into a huge puddle by a group of schoolchildren as they wait for the bus.
A spokesman from the Devon and Cornwall Police Department explained why the splashing was more than just a joke: "Although driving through standing water may be seen as a bit of fun, potentially it is very dangerous."
"Not only is it showing no consideration to the pedestrians who may get a soaking," the spokesman added, " but it could result in the driver losing control of the vehicle due to the force of the water snatching the wheel from the hands, or by the vehicle aquaplaning."
If I have any advice for Amanda and Grant, it's to watch out — karma's only a bitch if you are.