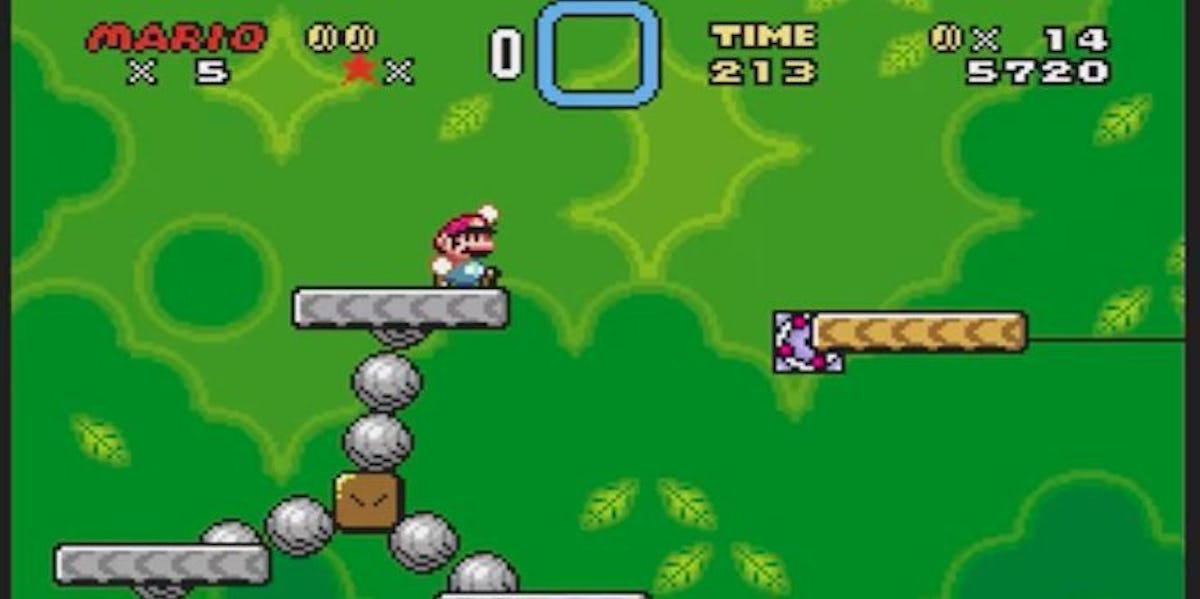 New Mini Super Nintendo Will Let You Rewind Games And We Wish We Had That Option
If you're a lover of nostalgic video games, you probably already know that the Nintendo SNES Classic is slated to be released this fall. This new console will come with 21 games installed and two controllers -- and recently, it was revealed that the SNES Classic will allow players to rewind the games to redo tricky parts. If you're wondering how to rewind games on Nintendo SNES Classic, it's pretty darn simple.
All you have to do is pause the game, create a suspend point, and select rewind. Then the game allows you to go back either few seconds or a few minutes depending on the speed of the game itself. You can set up to four suspend points at one time per game.
So if you miss a super mushroom or an important winning piece while playing, the Nintendo SNES Classic lets you go back and do it all again. I really wish the consoles of yesteryear would've allowed rewinding, maybe I would've had more respect among my older cousins, but I digress.
This new feature will totally change your gaming experience. See how it works at the 2:15 mark below.
Pretty cool right?
The Nintendo SNES Classic is set to be released on Sept. 29 and will retail for $79.99 —  which is a fair price considering the console will come with 21 games pre-installed. Some games include Donkey Kong Country, Kirby Super Star, and Super Mario World.
A recent pre-order glitch on behalf of Walmart had left many gamers upset and fed up. Walmart opened a pre-order link and many took to the site to make their early order. Turns out the entire pre-order was a glitch and every order placed was canceled.
Let's hope this new rewind feature will get people happy after glitch-gate. Mark your calendars for Sept. 29 folks, and make sure you don't miss it.