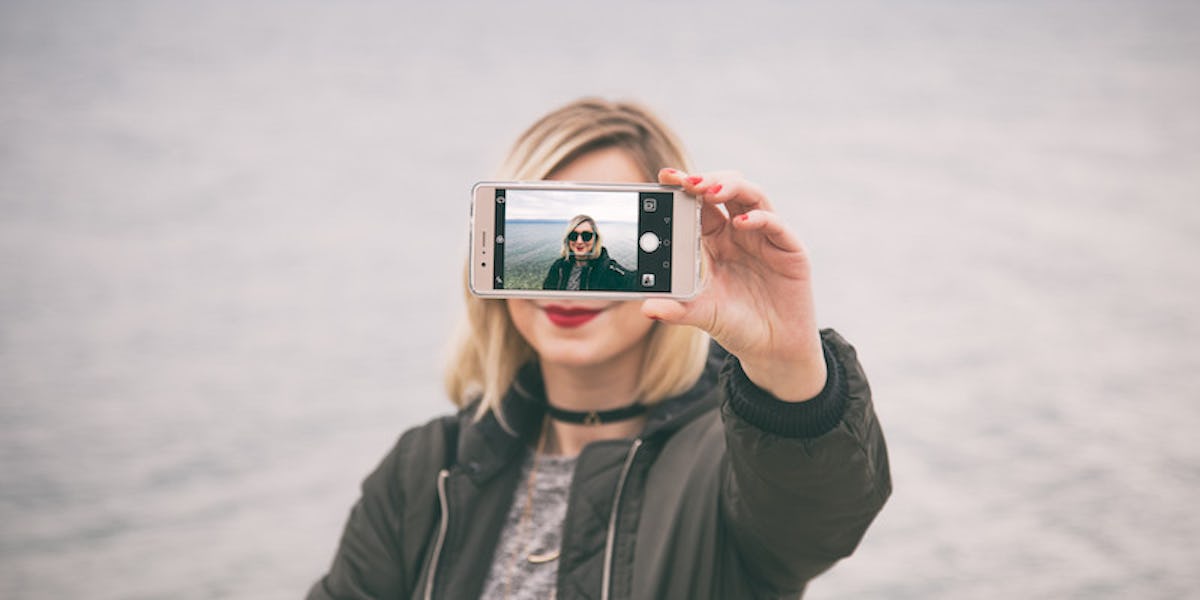 Instagram's New Album Feature Will Make People Who Over-Post Even More Annoying
Shutterstock
Instagram over-sharers are the worst.
No, we don't want to see pretty much the same selfie over and over again, and no, we don't want to study your engagement ring from every. Possible. Angle.
So naturally, Insta might be about to encourage this pit of never-ending narcissism by adding albums to the app.
Currently, only advertisers are able to add multiple photos to a single post, but it appears the feature will be rolled out to every single one of the app's users.
Droid Life noticed the new feature hidden inside the latest version of Instagram, which has been released on Android.
But while you can select the photos and assemble the gallery, at the moment an error message displays when you try to publish them to your feed.
Multi-photo posts enable users to swipe horizontally to view as many as 10 images in one go.
To (try to) upload one, download version 10.7 of IG, and instead of tapping on a photo, hold it down.
From there, you can choose up to 10 pictures to upload to the album — and yes, Instagram junkies, you can add filters to each individual image to make sure each one is glam AF.
And if you're more of an IG stalker than a poster, you can like and comment on each individual picture within a gallery, too.
At the moment, albums appear to have been sent out as a test by Instagram, which has not publicized the addition at all, and it's likely they want to ensure everything works before they launch it.
There are certainly some pros to this.
It means your feed won't be clogged up with loads of photos of the same thing, and it takes away the confusion of pictures not coming up in chronological order.
But the album feature will probably only encourage over-posters to, well, over-post, and nobody needs that.
Instagram has been tight-lipped about when the feature will be rolled out, but rumors suggest it could be sooner rather than later.
Citations: Droid Life