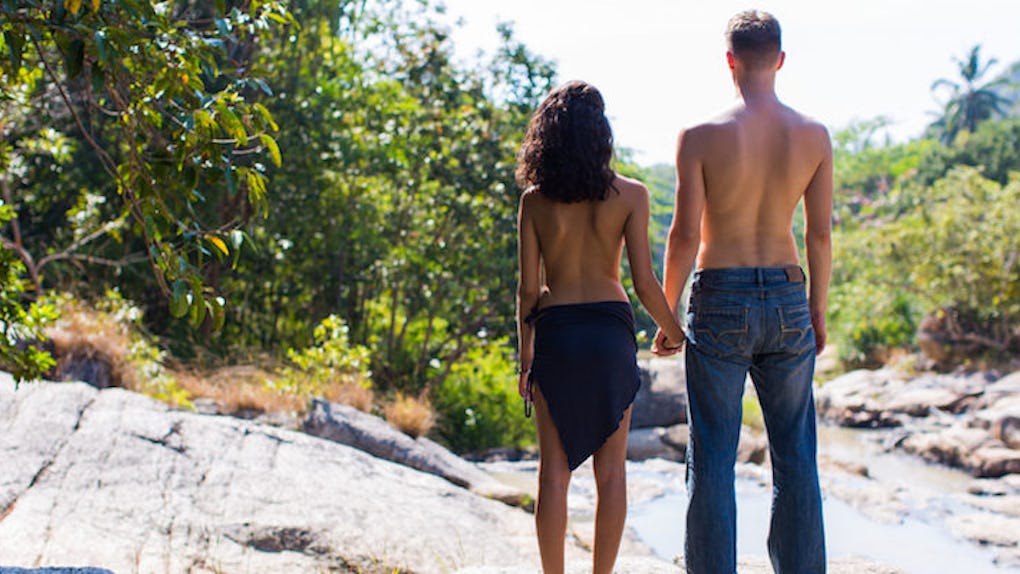 Mosuno
Insta Account Posts Nip Pics To Prove We're All The Same
I'm all about the whole #FreeTheNipple thing.
New Instagram account @genderlessnipples shares my sentiments on the matter in its bio:
Men can show nipples, women's get banned. Supporting all genders! Let's challenge this policy! Could you guess which is which? Send your nipple to GenderlessNipples@gmail.com
What's the difference between my nipples and my boyfriend's? Really don't mean to, like, insult his manhood (or my femininity) here, but THEY LITERALLY LOOK JUST LIKE EACH OTHER.
I mean, aside from the whole I-can-lactate thing, they look essentially the same, right!?
I'd obviously like to think if you showed me a close-up nip pic of my female breasts versus his male nipples I'd be able to tell them apart, but, if I'm being completely honest here, I'm not so sure that I could.
And before you go judging me for being an idiot who can't even recognize her own nipples, I DARE you to look through these nip pics on @genderlessnipples and tell me you can say for sure which nipples belong to men and which belong to women.
IT'S A BOY...no, wait...it's a girl? No, no, it's a boy! No...wait...
OK, definitely a girl. Yep, definitely a girl. Or...maybe a boy? OK, wait, actually definitely a boy.
Um, this one looks super soft so it's GOTTA be a boy...but I guess girls can have soft nipples, too? UGH, CONFUSED.
OK this is definitely all round like a girl's nipples...but boys have round nipples, too!! UGH THERE IS NO WINNING.
All right, I have no idea. Whose nipple is this?! PLEASE COME FORWARD. I NEED TO KNOW.
I think this looks like a perfectly nice nipple. BUT IS IT A BOY OR GIRL? IDFK.
I give up! My towel's in! The jury's out! JUST FREE THE NIPPLE ALREADY.
I think they've proven their point here.
Citations: Instagram Account Posts Pics Of Nipples For The Sake Of Nipple Equality (Huffington Post)