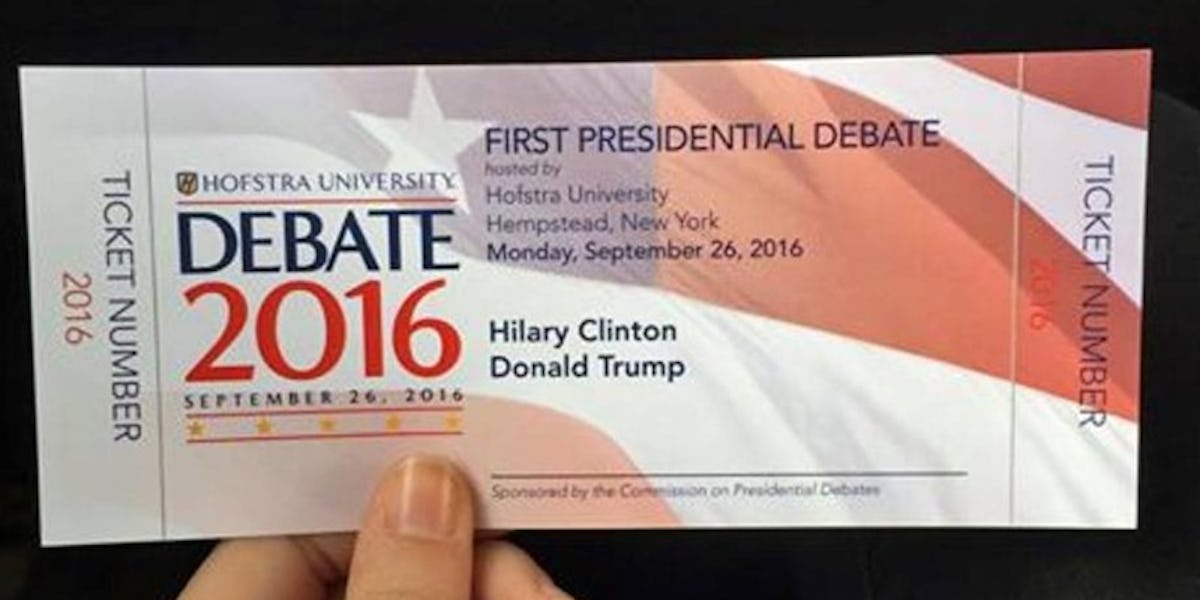 Hofstra Got Dragged By The Internet For Misspelling Hillary Clinton's Name
Twitter
Hello, spellcheck? Yeah, cleanup on aisle five.
With Americans preparing for the presidential debates between Hillary Clinton and Donald Trump, Hofstra University made a huge mistake that has the Internet going absolutely berserk.
Let me just start off by saying that the ONLY person who has the right to purposely botch the spelling of Clinton's name is none other than Zach Galifianakis. His "Between Two Ferns" with Hillary Clinton was proof.
You got that?!
Zach is the only one allowed to get away with this.
Oh, and by the way, Zach Galifianakis says he would NEVER invite Trump to be interviewed on Funny or Die's "Between Two Ferns" because he's "mentally challenged," and he feels like he'd be taking advantage of him.
But that's not the point. The point is that Hofstra University seems to have accidentally misspelled Hillary's name with one L instead of two -- and it's a problem as far as the Internet is concerned.
Twitter user Alicia Lutes posted a tweet regarding the typo. Here it is in all its glory... My eyes!
Hofstra University misspelled Hillary Clinton's name on the ticket to the first presidential debate, which the university is hosting.
The wonderful people of the Internet are LOSING it.
One guy suspected that the person responsible for typing out the ticket was "blasting some Hilary Duff" while doing so.
Others refuse to believe Hofstra actually screwed up.
Charles thinks it was done on purpose.
Some just thought it was funny.
Alicia has an idea about how this might've happened...
Now, here's how you get back at Hofstra: two Fs.
Look, I'm sure some intern at Hofstra wishes he or she could rewind and recreate these tickets to read "Hillary Clinton," but the damage is done.
However, that will not stop me from referring to Hofstra as HOFFSTRA from now on.
Consider the score settled on your behalf, Hillary.
Citations: A typo spells a rocky beginning to Hillary Clinton's debate night (Mashable)