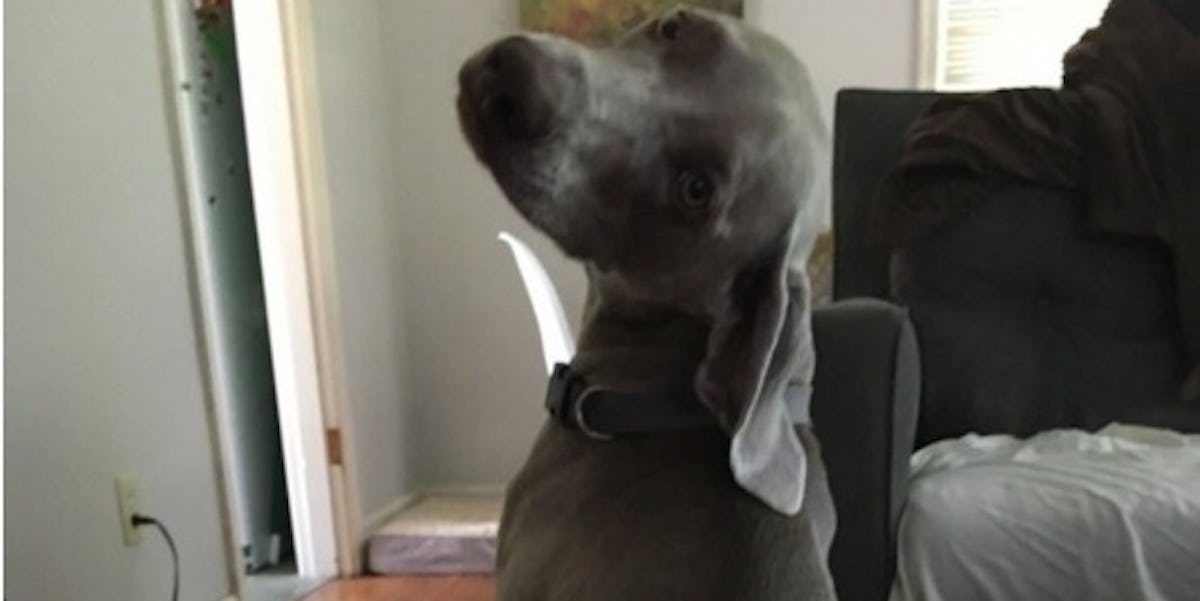 Wife Trolls Husband Who Asked For 'Underwear' Pics With Least Sexy Photo Ever
Reddit
Banter means "the playful and friendly exchange of teasing remarks," as defined by the dictionary.
This chick's got it, and I would like to make her my WIFE.*
When her husband sent her a message asking for a sexy underwear shot, she got creative.
It must be hard to keep the spice alive in a marriage, what with the routine and all. You know: work, dinner, missionary sex with the lights off. That's what I imagine every weekday is like when you're married.
So, you have to think outside the box. Clearly, this woman took thinking outside the box to the next level.
That posture, the head turn, those panties: Everything about this picture is pure gold.
It's a pretty sexy pooch, to be fair. And it has such a nice coat.
This image was posted on Reddit a couple of days ago with the caption,
I asked my wife to send me some underwear pictures, this is what I got in return.
Everyone on Reddit agrees that this is absolutely PERFECT.
Someone wrote,
Fifty Shades of Greyhound.
Another said,
Paint me like one of your French girls.
Thank you for the LOLs, you awesome person.
I'm willing to bet good money that this woman is the same one who wrote this message:
When he asked her to cook in her underwear, she replied with extreme levels of sass:
Uh oh. Looks like you've made a wifey level request while still holding the standard boyfriend package. To upgrade your account please purchase a ring for the 4th finger of the left hand. Thank you.
MARRY ME.
*Look, I can't afford a ring right now, but you seem like the kind of woman who'd accept a Haribo gummy ring because it's pure bantz.