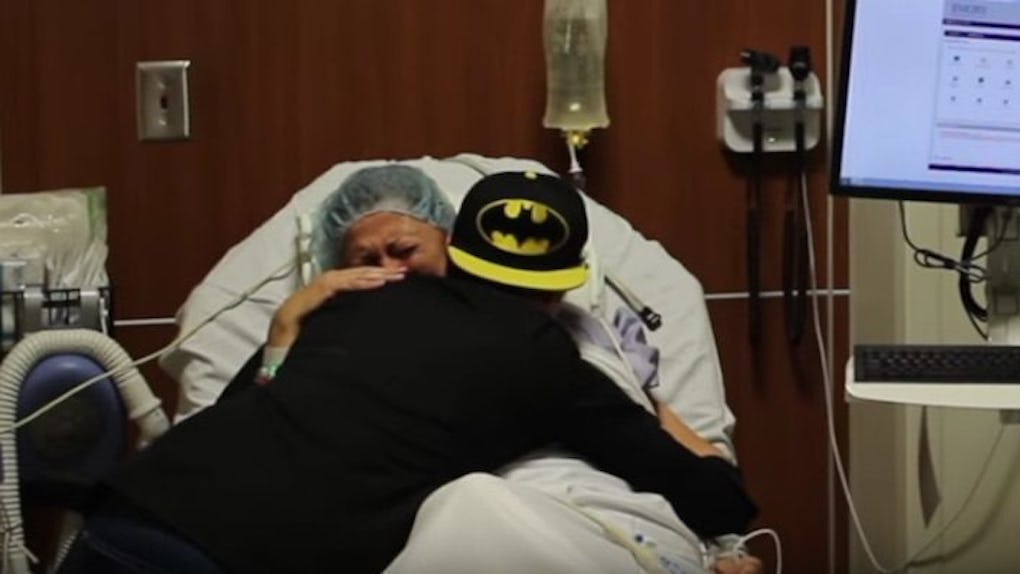 Carl James Brooks
Guy Travels Almost 5K Miles To See His Mom Before Her Kidney Transplant (Video)
When YouTuber Carl James Brooks learned his mother was to undergo surgery, he did what any good son would do: He flew across the world to be with her.
The British-born blogger was raised in the United States but recently moved to Germany, leaving the rest of his family back home in Atlanta.
So when Brooks' mother scheduled her kidney transplant at Emory University Hospital, she didn't expect him to be by her side.
But thousands of miles didn't stop Brooks. He arrived at the hospital a mere hour before his "mum's" operation was set to begin, surprising not only her but the rest of his family as well who hadn't seen him in ages.
Being a blogger, Brooks dutifully documented the entire heartwarming experience for YouTube. The five-minute video, above, is one of the sweetest things you'll ever see and comes with an even better ending: Brooks' mother's surgery went well, and she's recovering comfortably at home with her son (and cats).
Doesn't get much better than that.
Citations: This Guy Flew Nearly 5000 Miles to Surprise His Mom in Hospital Before Her Kidney Transplant (Cosmopolitan)