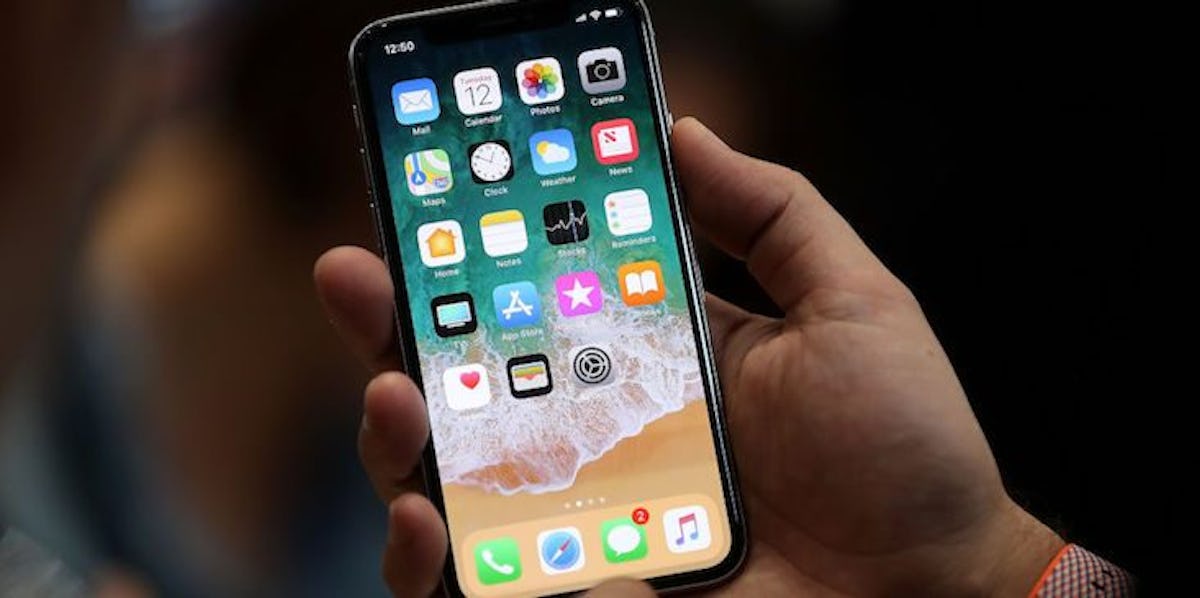 "Emergency SOS" Feature On iOS 11 Update Is Super Important, Here's How It Works
Justin Sullivan / Staff / Getty Images
With all the talk surrounding the iPhone X, it's easy to forget that there is a new iOS update that can improve the smartphone you have right now (for free!). Apple's iOS 11 update is now available, and there are plenty of new features to explore. However, there is one feature that's just as important as it is technologically advanced. Read on to learn how to use the Emergency SOS feature with iOS 11, because you'll want to enable it on your phone ASAP.
If you've updated your iPhone with the iOS 11 update -- which was made available on Tuesday, Sept. 19 -- then you're already on your way to making sure you give yourself the best opportunity to stay safe in a scary situation. According to MacRumors, the SOS feature is automatically enabled with the iOS 11 update. To use it, you need to quickly press the home button five times in a row (so you can do it inconspicuously in a dangerous situation). Once you do that, a swipe interface will appear with the option to swipe across "Emergency SOS," which will call emergency services for you.
As much as you probably don't want to think about situations that might put you in real danger, it's important to prepare for the possibility... especially when you have these resources at your fingertips. With that, you can go a step further to prepare for a situation where you might need emergency services called immediately -- without needing to swipe across your phone to initiate the call. To enable that feature, you need to go to "Settings," and then the "Emergency SOS" section. After that, you can enable "Auto Call." When you do that, your iPhone will dial 911, or if you're abroad, it will dial the number for emergency services in whichever country you're currently residing.
When that emergency call is placed, your phone will also send an iMessage that lets your emergency contacts know your location. You can set up your emergency contacts by going into your "Health" app and updating your "Medical ID." This is a serious upgrade from putting "ICE" next to your bestie's name in your contacts.
The SOS feature also locks your iPhone and disables Touch ID, so if your iPhone is stolen, no one can get into it without entering your passcode. Again, the hope is that you'll never have to utilize this feature, but it is comforting to know that there are ways to protect yourself if you find yourself in a less than desirable situation.
If you've been reading up on the latest iPhone announcements from Apple, then you're aware of the fact that the iPhone X will not have a home button. So, how are you supposed to use this safety feature on the highly anticipated iPhone X? According to MacRumors, you will activate the "Emergency SOS" feature by pressing the side button (the one that powers your phone off and on) and the volume button at the same time. You only have to press them down once to initiate the emergency call.
If you're thinking about all the accidental butt dials you've (embarrassingly) been party to over the years, you might be worried about accidentally activating the "Emergency SOS" feature when you're not actually in a life or death situation. (Being desperately in need of fro-yo may feel like the end of the world, but I just don't think emergency services will recognize that as a legitimate emergency.) Don't let the fear of accidentally dialing 911 keep you from activating this feature, because there is a three-second delay with a countdown to cancel the call in the case of an accidental home button press.
Check out the entire Gen Why series and other videos on Facebook and the Bustle app across Apple TV, Roku, and Amazon Fire TV.