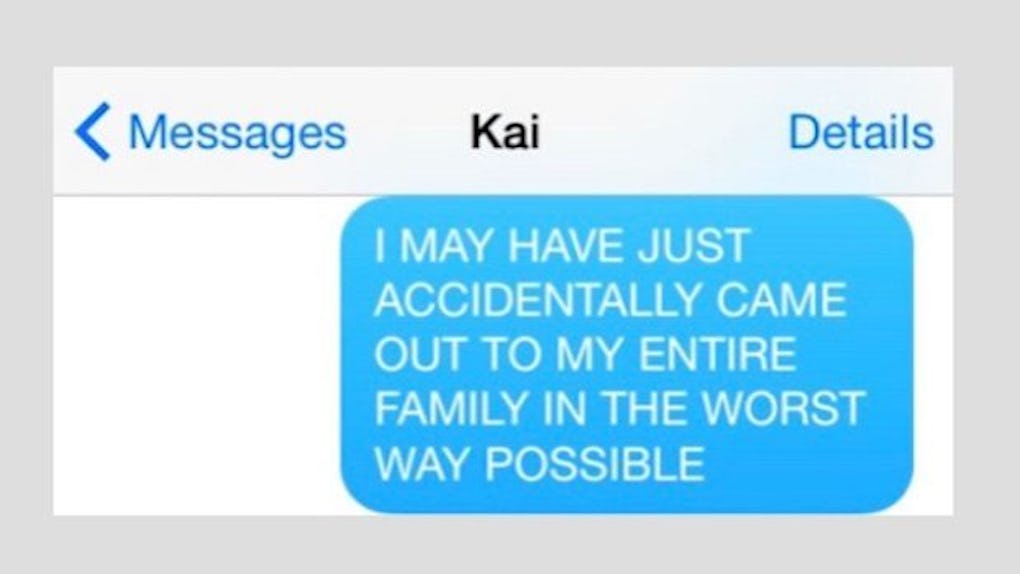 Tumblr
Teen Accidentally Reveals She Is Gay To Her Conservative Grandmother
This may be the most personally biased statement of all time, but the best people are those who emotionally blurt out witty responses to friends, family and enemies alike without taking time to deal with pesky filters.
Katie is that kind of person and proved so when her grandmother began to rant at a family gathering about the grim fate of members of the LGBTQ community.
In a series of texts Katie sent to a friend and later posted to Tumblr, she wrote about the unfortunate incident.
After the photo of the convo went viral, Katie posted a follow-up to her Tumblr.
Awkward gatherings with her judgy grandma aside, sarcastic Katie can come to Christmas at my family's house any time.
Citations: This 16-Year-Old Girl's Horrifying Coming-Out Story Is Going Viral (Cosmopolitan)