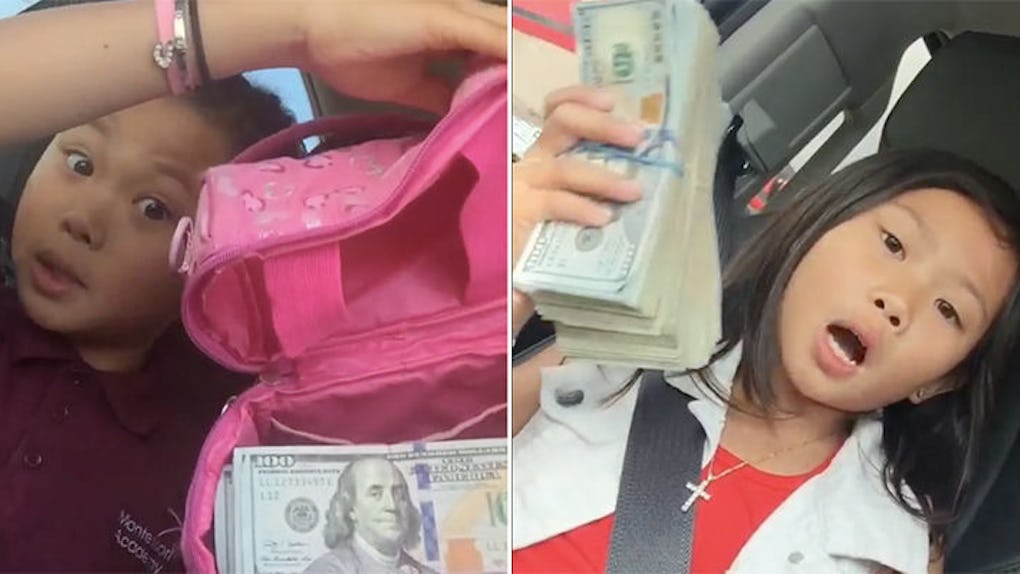 Instagram
9-Year-Old Girl Absolutely Crushes The Lyrics To Every Rap Song (Video)
There are a lot of awesome things you can waste your time watching on the Internet, and this 9-year-old girl rapping is one of them.
However, she's not like most elementary school kids; she has an awesome dad who lets her listen to ratchet music and hold stacks of cash.
Savannah Phan became a viral sensation after her dad posted this video of her singing Young Thug's "Check."
The world noticed her undeniable talent.
Now, she's blowing up and flexing everywhere like it's nothing.
There's no way you had this much swag at this age.
You'd be lying to yourself if you said you did.
Savannah has charisma but knows when to censor herself, too.
If you wondered where she gets all this money from...
...let's just say her father taught her well!
This is a daughter any dad would be proud to have.
You would have a great time with her wherever you went.
Sometimes, things do get emotional in the car...
... but at least Savannah knows how to change the mood.
She is one of the realest 9-year-olds in the game.
There's no disputing that, not even for a second.
It's the swag she has in everything she does that makes her a star.
Like most 9-year-olds, Savannah likes Taylor Swift...
...but not before she turns it back to some of those ratchet songs.
I truly didn't do sh*t when I was 9.
Shout out to this next generation for already not giving a f*ck.
Seriously, she must have one proud dad!