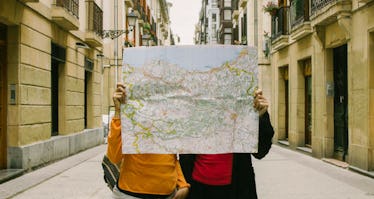 You Can Score $129 Flights To Paris On This Airline For Your Best Fall Getaway Yet
It's time to pack your bags and get going, because one airline is offering super cheap flights across the pond. Sure, it might be most ideal to travel to cities like London and Paris in the warm summer months when you can picnic outside the Eiffel Tower or sit rooftop on a bright red sightseeing tour bus. But air travel to Europe tends to be cheaper once autumn rolls around, and not to mention there aren't as many tourists either. That's why WOW Airlines' European fall flight sale is perfect for an affordable AF vacay.
There's no time like the present to book your European adventure for fall 2018, especially when you can fly for as low as $129 one-way on WOW Airlines. No, that's not a typo. In September, you can fly from Newark-Liberty Airport to Amsterdam for as low as $159.99 one-way. If that's too soon, October is still looking pretty good, too, with flights starting at $179.99 each way. Maybe Berlin and Brussels are on your must-see list? If so, you're in luck because you can fly from Newark to the two European cities for as low as $159.99 in September and October.
If you don't live in the New York City area, you can still snag a great deal during WOW Airlines' European Fall flight sale. From Chicago's O'Hare Airport, you can sneak off on a one-way flight to Barcelona or Dublin for $159.99 in September or $199.99 in October. If you live on the West Coast, you can get a one-way ticket from Los Angeles to Amsterdam for $179.99 in September and October.
For anyone living in the D.C. area, head off to Paris for fine wine, perfectly-aged cheeses, and a dreamy boat trip up the Seine River. One-way flights out of Baltimore-Washington International Airport to the City of Lights start at $179.99 in September and $199.99 in October. If you've never seen the Eiffel Tower sparkle against the night sky, I highly recommend it.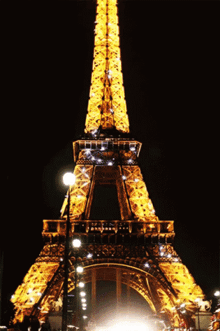 Iceland is still holding strong as a popular travel destination. If you're hoping to catch a glimpse of the Northern Lights, you can book a one-way fare for $99.99 from D.C. to Reykjavik in September and October. Or, if you live in Los Angeles, you can fly to Reykjavik for $149.99 in September and $129.99 in October. That's one of the lowest fares available during the WOW Airlines Fall flight sale.
Finally, for anyone living in Cleveland, there are handful of $129 flights to Paris, London, Frankfurt, Edinburgh, and other legit European cities. Travel is good during the months of September and October, but you'll have to be flexible with your dates.
Honestly, what are you waiting for? Get yourself a quality rolling suitcase and book your European adventure ASAP. Oh, it probably wouldn't hurt to dig up your passport and make sure it's not expired. If it is, you'd better renew it immediately and maybe consider paying the rush fee to expedite the process.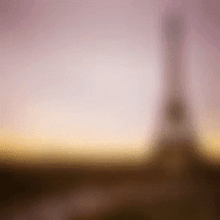 WOW Airlines' fall flight sale includes travel from 14 U.S. cities to many other popular European destinations like London, Stockholm, Warsaw, and more. The latter half of the year tends to be pretty busy. It can be hard to schedule a time to take a trip with the endless holiday obligations. With super cheap flights like this, it's time to clear your calendar and take that trip to Europe.
Book your flights now. Thank me later. Bon voyage!