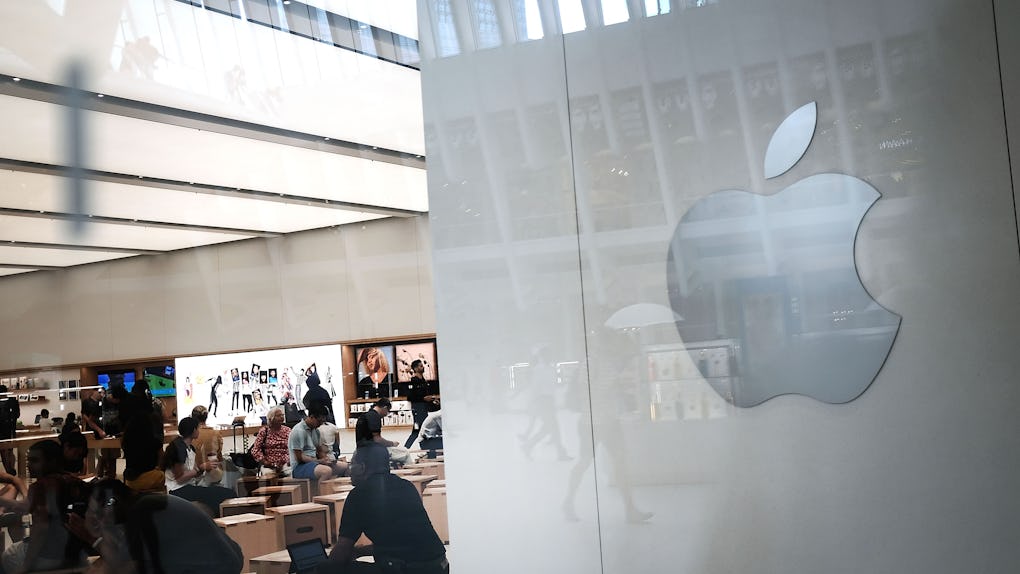 Spencer Platt/Getty Images News/Getty Images
Will iPhone XR Have Face ID? Make Sure You Give It Your Best Angle
I remember when Apple first put the finger print scan option in their iPhones, I felt like a supersleuth. In 2018, though, things have only gotten more advanced. If you have an iPhone X, you know you can open it just by looking at it with Apple's Face ID feature. But if you're thinking of upgrading to the iPhone XR, Apple's replacement for the iPhone 9, which was released on Wednesday, Sept. 12, then you might be wondering will the iPhone XR have Face ID? Because it might be a deal breaker for you.
It's been a hot minute since Apple dangled some shiny new iPhones in front of us. So on Wednesday, Apple hosted an event in their Steve Jobs Theater to announce some new merch — including three new iPhones: the XS, XS Max and XR. While the XS and XS Max are upgrades to their X line, the XR is the new budget option iPhone, with a ticket price starting at $749. If you're looking to upgrade, but Face ID is a deciding factor for you than you'll be happy (or not) to know that yes, the new iPhone XR comes with the coolest feature from the original iPhone X — Face ID.
That's a huge piece of news for folks who opted for the iPhone 8 because of the price point but now want an upgrade with a Face ID feature. The original iPhone 8, which was announced last year, doesn't feature Face ID. So this new XR has that one major upgrade going for it!
Face ID was first added to the iPhone X, which dropped last November in honor of ten years of iPhones. The feature (which to me feels a little too Black Mirror for comfort TBH), allows users to open their phone, use Apple pay, make App store purchases, and even send animated emojis all just by looking at their phone.
Of course in theory, the Face ID feature sounds kind of cool, like a small step on our way to living like the Jetsons. But that's only until come people realized that by using the feature you are basically giving Apple your face, and some people were a little creeped out by it.
There were even some who thought that the Face ID feature would allow cops, if you were arrested, to go through your phone by just pointing it at your face. (While it seems like that would be a possibility, there are other factors that prevent cops from using Face ID to go through your phone, FYI.)
Of course, whether or not Face ID is a deal-breaker for you, the new phone have plenty of awesome features to entice you, including awesome new colors — the XR comes in blue, red, coral, and yellow, along with more classic colors like black and white. The phones also come with updated cameras, longer battery life, and a bunch of other features that have me really reconsidering holding on to my old phone for another year. (Budget, what budget?) With prices starting at $749, the iPhone XR isn't exactly cheap.
While I might be debating this feature, everyone's different. If you are one of those people who chose an iPhone 8 because you didn't like the Face ID feature, well then you might have to reconsider upgrading. More phones for the rest of us.