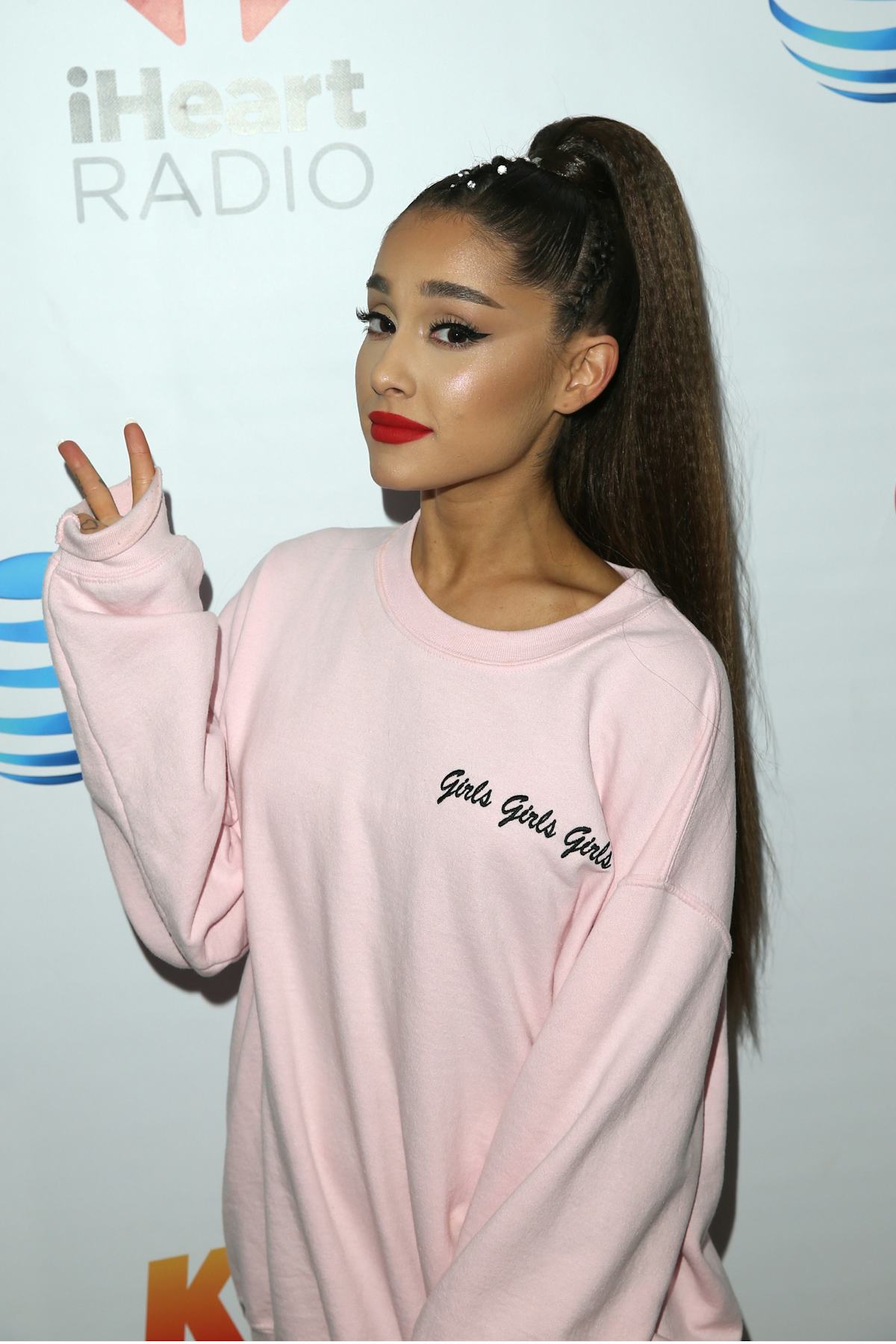 Here's Why Ariana Grande Probably Won't Be At The American Music Awards This Year
Jesse Grant/Getty Images Entertainment/Getty Images
The 2018 American Music Awards are coming your way on Tuesday. Oct. 9 and that means all your favorite stars will be there. But will Ariana Grande be at the 2018 AMAs? Although Grande is nominated for an AMA for Favorite Social Artist, the chances of her attending the ceremony are slim. Why? Well, the 25-year-old has had a difficult year and she's not making a lot of public appearances right now.
A few weeks ago, on Sept. 17, People published a report stating that Grande was taking some time away from the spotlight. According to People, Grande's team revealed via a statement that Grande was "staying close to home" to spend time with the people in her life.
The statement came after Grande and her husband-to-be Pete Davidson missed the Emmys. While the two were slated to appear at the show, they reportedly decided not to attend after Grande's ex-boyfriend Mac Miller passed away a week earlier.
Here's what Grande's team said in their statement:
Contrary to reports, Ariana will not be attending the Emmys tonight. Pete has also opted to not attend to be with her in New York. Given the events of the past couple of years, Ariana is going to take some much needed time to heal and mend. She will be staying close to home and using this period to spend time with her loved ones and work on new music without deadline. She thanks her fans for their understanding.
Grande has, in fact, had a difficult year. Back in May 2017, while Grande was giving a concert in Manchester, England, a bomber killed 22 people and injured 500 others in an act of terror.
In a May 2018 interview with TIME Magazine, Grande spoke at length about how the Manchester attack affected her and her fans:
There are so many people who have suffered such loss and pain. The processing part is going to take forever. I don't want to give it that much power. Something so negative. It's the absolute worst of humanity. That's why I did my best to react the way I did. The last thing I would ever want is for my fans to see something like that happen and think it won.
May 2018 was a time of transition for Grande. Not only did she split with ex Mac Miller, but she also started dating her current beau, Davidson. The two were engaged some weeks later. Then, on Sept. 7, Miller passed away, prompting Grande to take a step back and reevaluate her schedule.
Needless to say, Grande is doing what she can right now to cope with all the things she's had to work through over the past year and a half. So, it's probably safe to say that she won't be at the 2018 American Music Awards and that's totally okay. She should take as much time away from the public eye as she needs. Despite all that, though, Grande seems to be considering a tour at the moment. So, maybe she'll surprise everyone and make more public appearances soon!