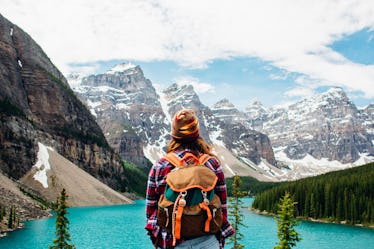 6 Underrated Reasons Why You Need To Go Backpacking At Least Once In Your 20s
Traveling is always a dream come true. You find adventure and make memories to last a lifetime, all while seeing amazingly beautiful places that seem straight out of a movie. If you've studied abroad, you know how easy it is to catch the travel bug. While it is a bit pricey, your need for travel can definitely still be achieved. Affordability is just one of the reasons why you should go backpacking at least once when you're in your 20s.
Being young, and possibly inexperienced with travel, can be really intimidating when thinking about backpacking. Maybe you've never done it before, or maybe you are really anxious about safety aspects. Maybe you do want to go abroad, but you can't find people to go with you or an option that works within your budget. These are all valid concerns — but if you never go out of your comfort zone, you may never do anything on your bucket list, or at least not the adventurous parts of it.
Visiting new places can certainly be scary for some people, but it doesn't have to be impossible. And with the right attitude, anyone can be a world traveler. In your 20s, you're not only at the prime of your life, but you also are already making the best memories. Why not add some backpacking adventures into the mix?