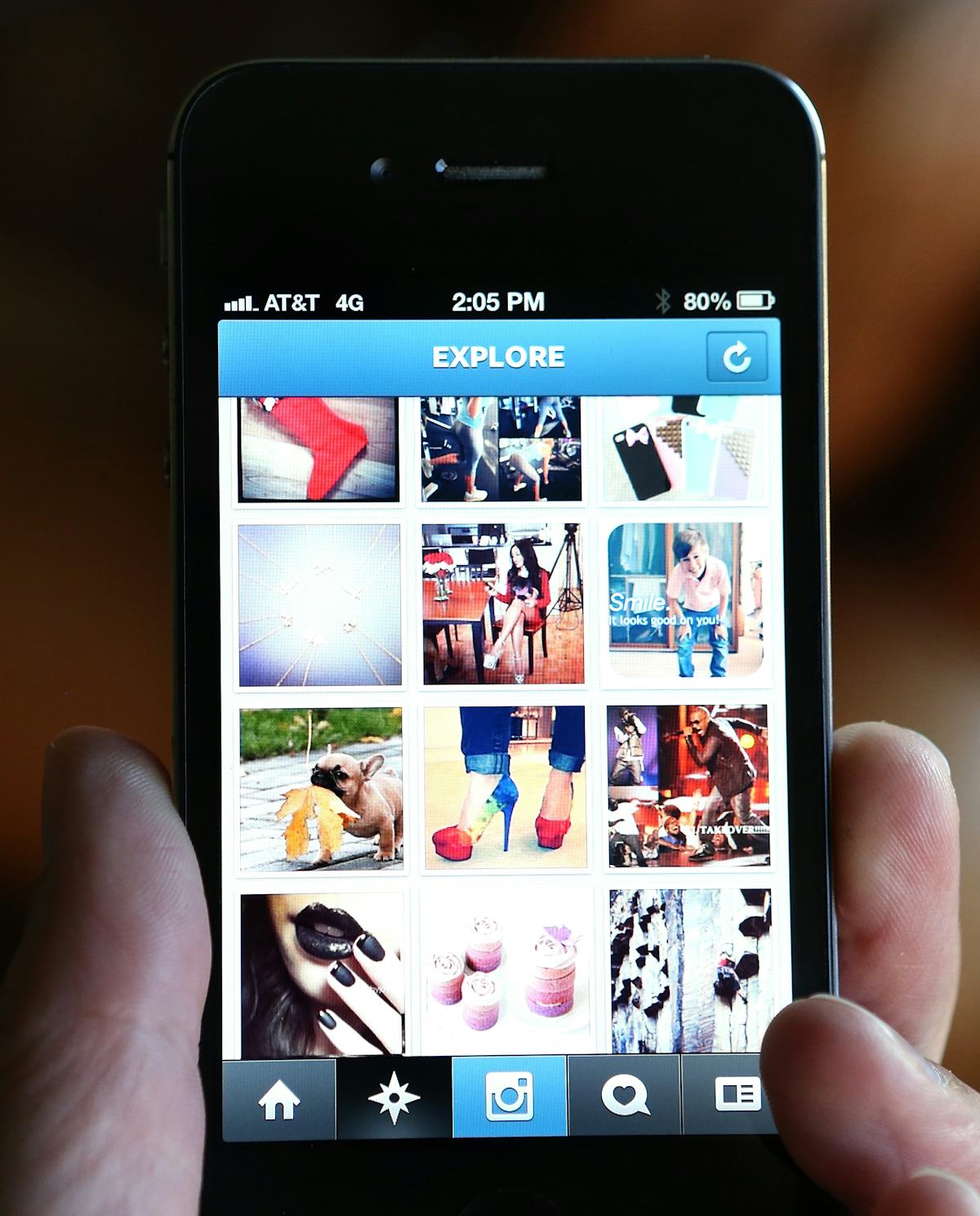 If You Can't Add Different Sized Photos To Your Instagram Story, Don't Worry Yet
Justin Sullivan/Getty Images News/Getty Images
There are a lot of reasons to love Instagram. Cool photo effects? Check. Instagram stories? Check. GIF stickers for Instagram stories? Check! Avoiding the hassle of cropping? Check check and check! Instagram has announced a few new features for its users and you're gonna love it. But if you don't see the new setup and are starting to wonder why you can't add differently sized-photos to your Instagram story, don't worry. It'll happen.
If cropping your rad squad photos for that Insta story has made you wonder if it was really worth the effort, I have good news. On Tuesday, Jan. 23, the photo-sharing app announced that they will begin to roll out a new feature that will allow Instagrammers to upload any size photo (or video) they like to their Instagram story. The process to upload is pretty simple — you upload your photo, and pinch-out to show the whole photo (a custom color gradient will surround it), or pinch-in to crop it to the standard 9:16 ratio.
But don't worry if you've already booted up your IG to check the feature out, but just can't find it. Instagram says they're rolling out the new feature "over the coming weeks." So even if you don't have it now, it'll happen eventually. And if you're desperate, you can always go ahead and update the app, or try turning it off and on again. But know that it won't do much — the app's new features should update automatically without any extra effort from you.
It's not the only feature the photo sharing platform is adding.
Instagram is also adding a feature to add GIF stickers to their stories, giving users the opportunity to channel their creativity and come up with fun and vibrant posts. Users will able to share GIFs that mimic their feelings, moods and experiences — including parties, blank-stares, LOLs, and anything else in between. The feature will also include a section dedicated to what's trending in pop culture, seemingly like Twitter's "Moments" feature, and will include stickers to match the occasions.
So what does that mean? If you search something like "accessories," the results will pull up cool items like sunglasses, hats, and scarves. If you search "effects," you can add really cool ones to your stories such as fireworks, confetti and glitter. Need word art to emphasize your mood? They've got fun "LOL" and "OMG" stickers you'll adore. And if your best friend turns 21, themes like "Happy Birthday," will produce tons of entertaining results to make your birthday shout-out even more special. Honestly, all I can think is, who needs Photoshop when you have Instagram?
The app's latest GIF feature is set to debut just days after Instagram announced a new tool, Show Activity Status, on Jan. 18. The feature gives users the ability to see when their friends were last online, and it's pretty creepy. I mean, who needs to know that I'm on Instagram rather than texting them back or how many photos of puppies that I've liked back-to back? But they at least gave users the option to turn the feature off (which I did immediately).
But these features sounds way, way better. After all, everybody loves a GIF. And nobody likes the annoyance of cropping a photo that was already perfect the way it was. So I'm pretty into this development.
Thanks to this fun feature, holiday celebrations, random adventures and anything else you add to your Instagram stories will be 10x more animated and a lot more fun. I can't wait to see all of the creative stories that'll be fashioned out of GIF stickers.