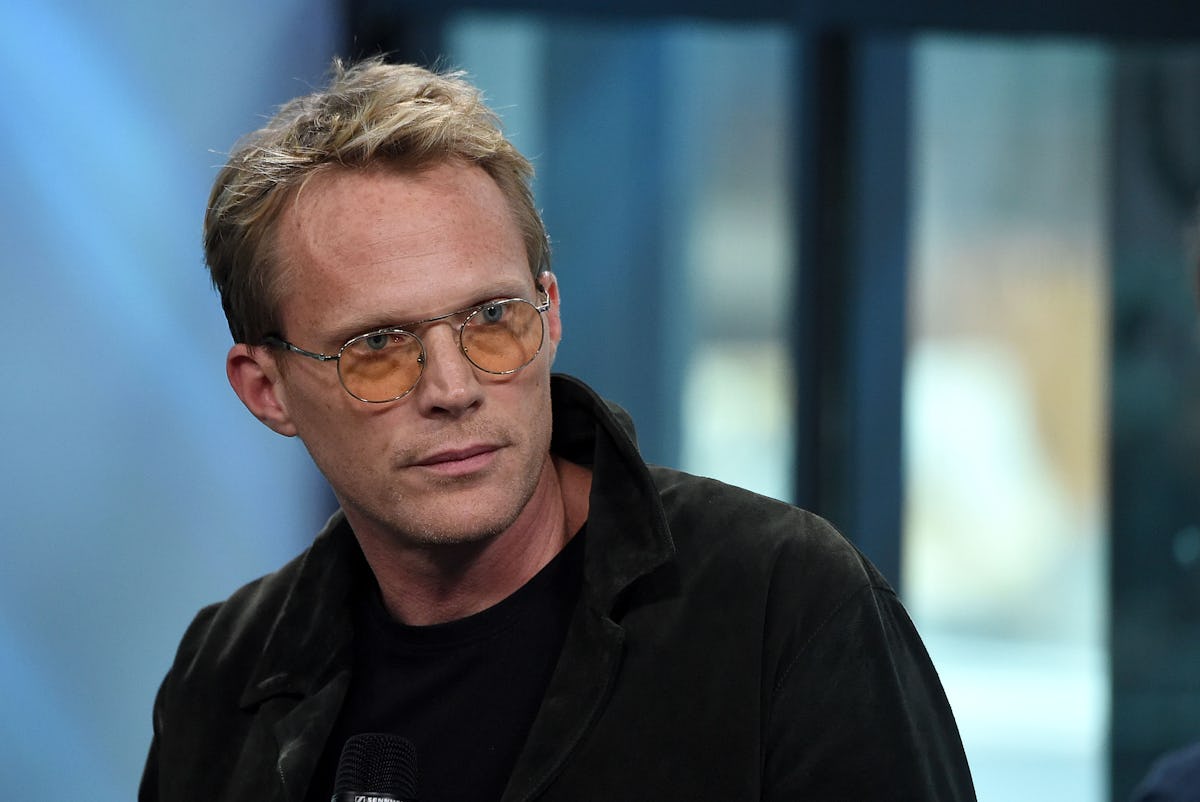 'The Crown' Season 3 May Have Its Prince Philip & It's A Perfect Fit
Jamie McCarthy/Getty Images Entertainment/Getty Images
I don't know about you, but the end of Season 2 of The Crown was enough to make me wish Season 3 dropped, like, yesterday. Not only will the third season of the Netflix hit delve more into the lives of the Queen's children and possibly even introduce a young Princess Diana as a character, older actors will replace the main cast to accommodate the plot's slight time jump. If you have a particular fondness for the incredible Season 2 episode "Paterfamilias," you're probably dying to know who will play Prince Philip on The Crown Season 3. According to the rumor mill, British actor Paul Bettany is in talks with the show's team to next play Queen Elizabeth II's husband.
Variety confirmed that Bettany has been approached for the role, which former Doctor Who star Matt Smith held for the show's first two seasons. Executive producers have reportedly met with Bettany's own team in Hollywood to discuss the possible job, which would require Bettany's commitment for at least six months of Season 3 production.
The likelihood of these talks leading to Bettany's official involvement is fairly high, seeing as the last "in talks" reports resulted in essentially a confirmation of Helena Bonham-Carter playing an older Princess Margaret. That news also gave us an iconic Instagram photo of Bonham-Carter with the original Margaret, Vanessa Kirby. I love Smith so much that I haven't watched Doctor Who since he left, so I would quite appreciate a similar photo op with him and Bettany.
Already joining Bonham-Carter in the new cast is Broadchurch star Olivia Colman as Queen Elizabeth. Ironically, Colman played the Queen's mother in the 2012 film Hyde Park on the Hudson. If these casting choices aren't already perfect, Bonham-Carter also played the Queen Mother in the Oscar-winning film The King's Speech.
Bettany, on the other hand, doesn't have a direct link to the onscreen royal family canon, but played Lord Melbourne, British prime minister and a mentor of Queen Victoria, in 2009's The Young Victoria. Is any British actor's resume complete without a credit in a movie about royalty?
Apart from sharing scenes with Emily Blunt, Bettany has also appeared in several Marvel films as the voice of J.A.R.V.I.S. Literary fans will probably know him best for roles in Inkheart, The Da Vinci Code, and A Knight's Tale. Although I thought nothing could beat Smith's physical resemblance to a young Prince Philip, 46-year-old Bettany actually seems like a natural progression as the character ages.
Smith hinted at knowing who his successor was when he recently appeared on Late Night with Seth Meyer, telling Meyers:
I don't want to speculate too much, but...he's brilliant, if it's the person I think it might be. And he's incredibly handsome as well. I've morphed into someone far better-looking than I.
Rumored to take place from 1971 to 1979, Season 3 of The Crown may include another emotionally heavy storyline for Prince Philip, whose difficult childhood was explored at the end of Season 2. Vanity Fair points out that Philip's uncle Lord Louis Mountbatten, played in the first two seasons by Greg Wise, was assassinated in August 1979. Philip and Elizabeth's daughter Anne, seen only briefly in the show so far, was also married for the first time in 1973, which could highlight Philip's hinted preference of her over Prince Charles. Such significant life moments definitely emphasize creator Peter Morgan's reason for casting older actors as The Crown's timeline progresses:
You can't ask someone to act middle-aged. Someone has to bring their own fatigue to it. The feelings we all have as 50-year-olds are different than the feelings we all have as 30-year-olds. That informs everything we do.
Rumors about Bonham-Carter joining The Crown seemed to become official pretty quickly, so maybe we can expect an impending announcement about Bettany as Prince Philip.