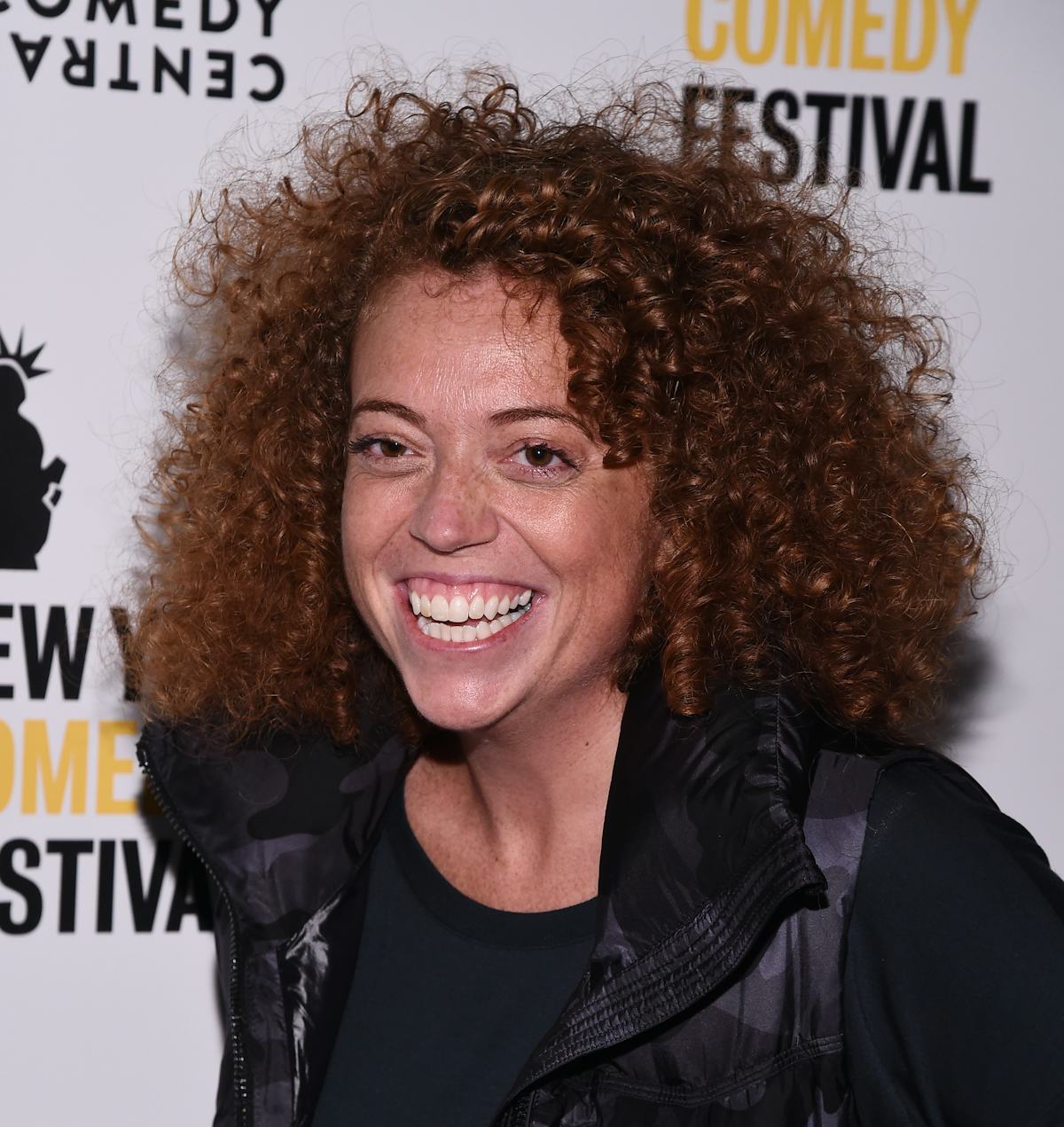 This 'Daily Show' Alum Is Hosting The White House Correspondents' Dinner & You Should Know Her
Ilya S. Savenok/Getty Images Entertainment/Getty Images
Over the past few years, it's been great to see talented, low-key famous comedians getting the high-profile gig of hosting a public roast of the president and his administration at the White House Correspondents' Dinner. Luckily, this year's front-woman is exactly that, and she's somebody you need to know. Who is Michelle Wolf? The White House Correspondents' host is hilarious.
Wolf is a comedian and actress who has written for some top tier late night TV shows and opened for high-profile comedians. She also has her own weekly Netflix show, The Break. "Our dinner honors the First Amendment and strong, independent journalism," Margaret Talev, president of the White House Correspondents' Association, announced in February. "[Wolf's] embrace of these values and her truth-to-power style make her a great friend to the WHCA. Her Pennsylvania roots, stints on Wall Street and in science and self-made, feminist edge make her the right voice now."
Wolf has an unusual backstory that led her to comedy. She grew up in Hershey, Pennsylvania, which she talks about in her standup and on talk shows. She told Jimmy Kimmel on April 16 that she worked at a restaurant near the amusement park Hershey Park growing up.
"Yeah, we were terrified of New Yorkers," Wolf joked. "I worked at an Italian restaurant on the highway that was like, on the way out. So everyone would stop there after the park — real bad food — but like any time a car of New Yorkers would pull up we'd be like, 'Get ready it's New Yorkers!' They'd immediately sit down and be like, 'Bread! Water! Pasta!'"
Wolf has said that she never anticipated becoming a comedian, per TheWrap. "I was a kinesiology major in college, which is exercise science," Wolf told TheWrap in 2016. "Then, I was either going to get my PhD or go to medical school, but I was kind of burned out after school. My roommates had all gotten jobs on Wall Street, so they were like, 'Come work with us on Wall Street! We'll all live in New York for a couple of years.'"
After working on Wall Street for companies like Bear Stearns and JP Morgan for a few years, she took an improv class that changed everything, according to The Village Voice. She began devoting herself to writing jokes and performing standup. Her big break was when she got hired as a joke writer on Late Night with Seth Meyers in 2013.
"Michelle has the perfect combination for comedy," her former boss, Seth Meyers, told The Village Voice in 2017. "She is kindhearted and also deliciously cruel."
Wolf created a recurring character called "Grown Up Annie," for Late Night with Seth Meyers, which still makes me laugh.
After a few years at Meyers' show, she sauntered over to Comedy Central to write for The Daily Show with Trevor Noah, per The Village Voice. "In all my years traveling the world doing stand-up comedy," Noah told the Voice in an email in 2017, "there are few comedians I've ever seen who exude pure comedy perfection like Michelle. If we're all normal people, she sees the code of comedy like Neo in The Matrix."
As things tend to be in the entertainment industry, Wolf was also bouncing between other side-hustle comedy jobs while she was a staffer for Meyers and Noah. She wrote jokes for Chris Rock's Academy Awards hosting gig in 2016, wrote material for what would become her 2017 debut standup special for HBO, Nice Lady, and performed hundreds of sets at New York's Comedy Cellar, per the Voice. In 2015, Wolf wrote and starred in a Comedy Central web series called Now Hiring, which is available to stream on YouTube.
Wolf's debut comedy special Nice Lady, which premiered on HBO in 2017, covered a wide range of topics. Her style is a meandering, surprising, fun mix of personal and societal topics. Wolf told TVInsider in December 2017 that she isn't phased by sexist criticisms that female comics shouldn't talk about personal or intimate details.
"I like to look at the men's reactions, and they always seem like they're enjoying themselves," Wolf said. "A lot of times, they're shocked. I've heard them say, 'I had no idea.' And the reason for that goes back to my original premise: They don't know about this stuff because we're being nice. That has not been helpful, so it's time for us to stop."
When it comes to her big D.C. debut, Wolf told Kimmel that she was relieved that President Donald Trump announced he wouldn't attend the White House Correspondents' Dinner on April 28.
"The first thing I thought was like, 'Oh thank God I don't have to hear Trump eat,'" Wolf joked. "You know he doesn't chew with his mouth closed. He's probably like a real smack-y eater and a mouth-breather at the same time."