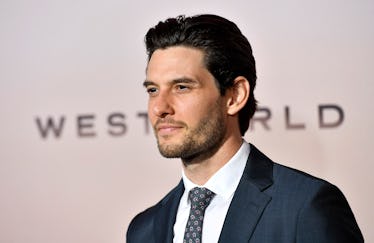 Ben Barnes' Relationship History Is So Mysterious
Frazer Harrison/Getty Images Entertainment/Getty Images
There are actors who keep their personal lives private, and then there's Ben Barnes, who takes privacy to a whole other level. Ever since he took on the role of General Kirigan in Netflix's Shadow and Bone, fans have been more interested in Ben Barnes' relationship history than ever... but if you're looking for answers, then you're going to be disappointed. The English actor is totally tight-lipped when it comes to who he's romancing, and on the rare occasions his dating life does made headlines, the rumors tend to fizzle out as quickly as they start — mostly because he never confirms those rumors himself.
Though he doesn't like to talk about his love life, Barnes did once open up about the surprising person who taught him much of what he knows about love: his mom. "My mother is a relationship counselor and I learned a lot about love from her," he told the Belfast Telegraph during a March 2015 interview. "Love is something that comes out of a mutual trust with your partner. Shared goals, humor, the excitement when your hands touch." Hi, I'm swooning.
Though it's unclear whether Barnes has found that kind of love, here are the lucky ladies he's reportedly romanced over the years.