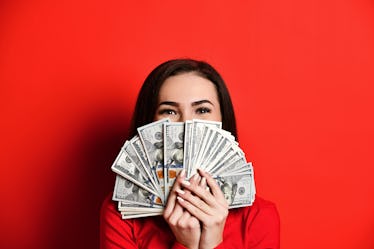 If You're A Millennial Who's Trying To Save Money, You Can Easily Relate To These 9 Struggles
When it comes to saving money, the struggle is all too real. It's like your bank account and your 20s really want to be best friends, but somehow, are just never on the same page. You're trying to stay above your student loan debt, while also writing a rent check every month, in addition to paying every surprise bill that pops up along the way. If everything I've mentioned so far is extremely relatable, you know that when you're trying to save money in your 20s, the task can seem close to impossible.
I've finally reached that moment in my 20s when I'm getting financially responsible. I thought I had it all together, but the numbers in my savings account were in complete disagreement with me. Now, I found myself a great budget tracking app and am trying to stick to a weekly allowance. However, there are just a few wrenches that get thrown into the machine every once in a while that totally throw me off, like a cute pair of shoes or accidentally stumbling into my favorite makeup store.
Until we have everything figured out, I'm sure you and I can sympathize over these nine struggles we deal with trying to save up.