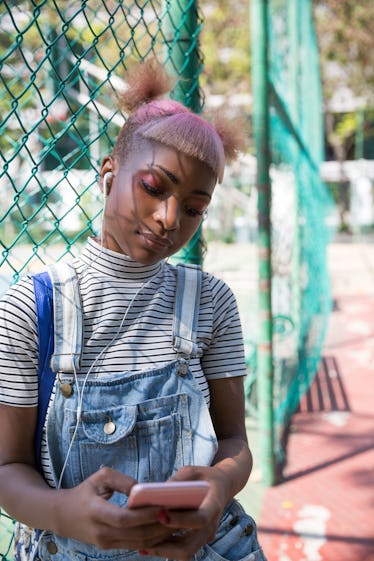 27 Undeniable Thoughts You Have When Your Ex Texts You Out Of Nowhere
I don't know what law of the universe explains why your ex texts you randomly as soon as you start feeling really good about yourself, but them coming through to destroy your life with a single iMessage is as scientifically real as astrophysics. And even if you have deleted their number from your contacts list, you'll know it's them as soon as that "hey" slides up on your phone screen. In a matter of seconds, you'll go from feeling a jolt in your stomach, to a flush of cold sweats, to vindictiveness, to sadness, to annoyance. You'll grab your phone and immediately start trying to formulate a response. That ellipses is going to stay up for a long time on their iPhone while you try and compose your thoughts into a concisely cutting message.
You can play it cool and say, "New phone, who dis?" You can delete the message as soon as it arrives so you never have to look at it again. But that won't stop the burning feeling from going away as 10,000 different thoughts race through your noggin. Don't worry. We have literally all been there before. And you're right. He really is a complete jerk to contact you this way, and he probably never considered your feelings in the first place. Here's what else you're thinking about your ex when they slide back into your DMs.
1. Holy sh*t, I can't believe Thad texted me.
2. He must want to get back together.
3. There is literally no other reasonable explanation for this obtrusive and disgusting invasion of my privacy other than that he wants us to get married, and he wants me to have his babies.
4. Ew, Thad, I would rather marry a hammock than have a baby with your face on it.
5. I wonder if he's still dating that girl Tiffany. I should ask him. But I should pretend like I don't remember her name.
6. I wonder if he thinks Tiffany is better than I am because she graduated from an Ivy League school.
7. OMG. WTF are you doing? You worked so hard. Why are you letting him get to you?
8. I should repeat those affirmations my therapist gave me until I feel better.
9. "I am worthy of love. I am worthy of love. I am worthy of love."
10. DANG IT. WHY DON'T I FEEL IMMEDIATELY BETTER? THESE STUPID AFFIRMATIONS ARE BROKEN. I'M GOING TO THROW MY PHONE ACROSS THE ROOM.
11. Ugh, I hate him so much. Why is it illegal to assassinate people, seriously?
12. "Siri, how do you hire a trained assassin?"
13. Wait, no, scratch that. The police will definitely find that in my search history. I need something they can't trace.
14. "'Siri, how do you perform a hex on someone?'"
15. Ugh, screw it. If that $50 love potion I bought didn't get us back together, then this spell probably won't make him break out in adult acne.
16. I literally can't believe that after a month of no contact, you would just text someone "hey." I mean, who does that? A serial killer?
17. LOL, Thad wishes he were a serial killer. He couldn't even pass Intro to Yoga sophomore year.
18. OK, OK, granted, he failed because he got mono and missed the final.
19. But still, I heard the teacher say his crow pose lacked focus.
20. *Sigh* We did have fun taking that class together.
21. I miss getting lunch with him every Tuesday and Wednesday.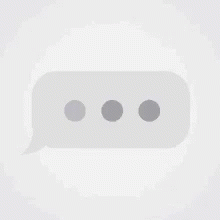 22. BUT NO AMOUNT OF PLEASURE WAS WORTH THE PAIN I NOW FEEL, THAD.
23. I AM LITERALLY THE SADDEST WOMAN IN THE HISTORY OF THE WORLD.
24. *Throws small tantrum*
25. Woo, OK, I feel much better. Sometimes, you just gotta cry it out, you know?
26. Honestly, I'm glad Thad sent that text. I feel so much better now. And I know exactly what role I want him to play in my life.
27. "Goodbye, Thad. You are *BLOCKED.*"
Check out the entire Gen Why series and other videos on Facebook and the Bustle app across Apple TV, Roku, and Amazon Fire TV.
Check out the "Best of Elite Daily" stream in the Bustle App for more stories just like this!