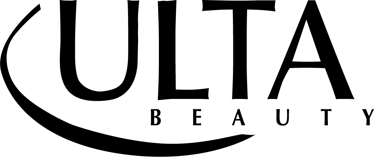 Ulta's 25 Days Of Sales Mean You Can Score This Benefit Primer Half Off, So See Ya Pores
Ulta
'Tis the season to restock your makeup collection. During this time of year, I love an intense clean-out of my bathroom cabinet — especially right before the new year begins. In the wise words of Cher Horowitz, it gives me a sense of control in a world full of chaos. This year, the deals in Ulta's Holiday Beauty Blitz Sale have all of us covered, whether you're getting rid of half of your collection and craving a reset, or just looking to burn some of your holiday bonus.
All of the loyal Ulta Beauty fans are probably familiar with this annual holiday extravaganza. For anyone unaware (or merely overwhelmed) with the copious amount of holiday beauty deals, let me break it down for you. If you click over to Ulta's website, you'll see that the beauty brand is offering 25 days of deals leading up to Christmas. Every day, Ulta will be offering a different deal, and the discounts are unbelievable. Take the price of a product in slash it in half, and you've got the right idea.
My favorite part is that instead of revealing the sales the day of, they're giving us a five day sneak peek. That means you can either decide what products you want in advance, or wait it out for the next five days worth of specials to be released. Who said kids get to have all of the fun during the Christmas season? If you missed the previous five deals, don't fret, because the round is rife with sweet discounts.
Dec. 8
This mineral powder boasts sleek packaging and all of the ingredients you want in a product, with none you don't. This four-in-one powder foundation helps to plump skin and diminish the appearance of fine lines and wrinkles, while also evening out skin tone. Did I mention that it has nearly all five stars on Ulta's site? You needed it like yesterday, and at 50 percent off, it's such a steal.
Dec. 9
I don't know about you, but my face is a conundrum. In the winter, it's so dry and I'm always on the hunt for the perfect moisturizer. In the summer, my face is slathered with SPF 50 plus, preferably with an oil-control formula for my shiny spots. If you're like me and want your pores to be invisible, take the Benefit POREfessional Primer for a spin. It's discounted at half-off, and who doesn't want to make their pores disappear? (I guess the answer is Kevin McAllister, but only because he's 8 years-old and wants to make his family disappear.)
Dec. 10
Technically, the promo is giving us two deals. Anastasia Beverly Hills has a powder contour kit and a cream contour kit, and you can score 50 percent off either product or both. If you're a woman that likes to beat her face with a cream or powder kit depending on the day, you have options my friend. Sculpted cheekbones, the holiday gift you give yourself.
Until Dec. 11
Urban Decay Naked Basics Palette, $27, Ulta
Urban Decay's Naked Basics Palette is selling for a mere $27 from now until Dec. 11, and it usually goes for $54. Consider the fact that it contains practically every neutral shadow anyone could ever need, and this is a no-brainer. Get one for you, your sister, and anyone else you actually like and want to spoil this holiday season.
If these deals aren't what you're looking for, click back to Elite Daily Fashion & Beauty on Dec. 11 for the next five days of Ulta's Beauty Blitz sale. I, your elf of all things makeup and skincare, won't keep you waiting.