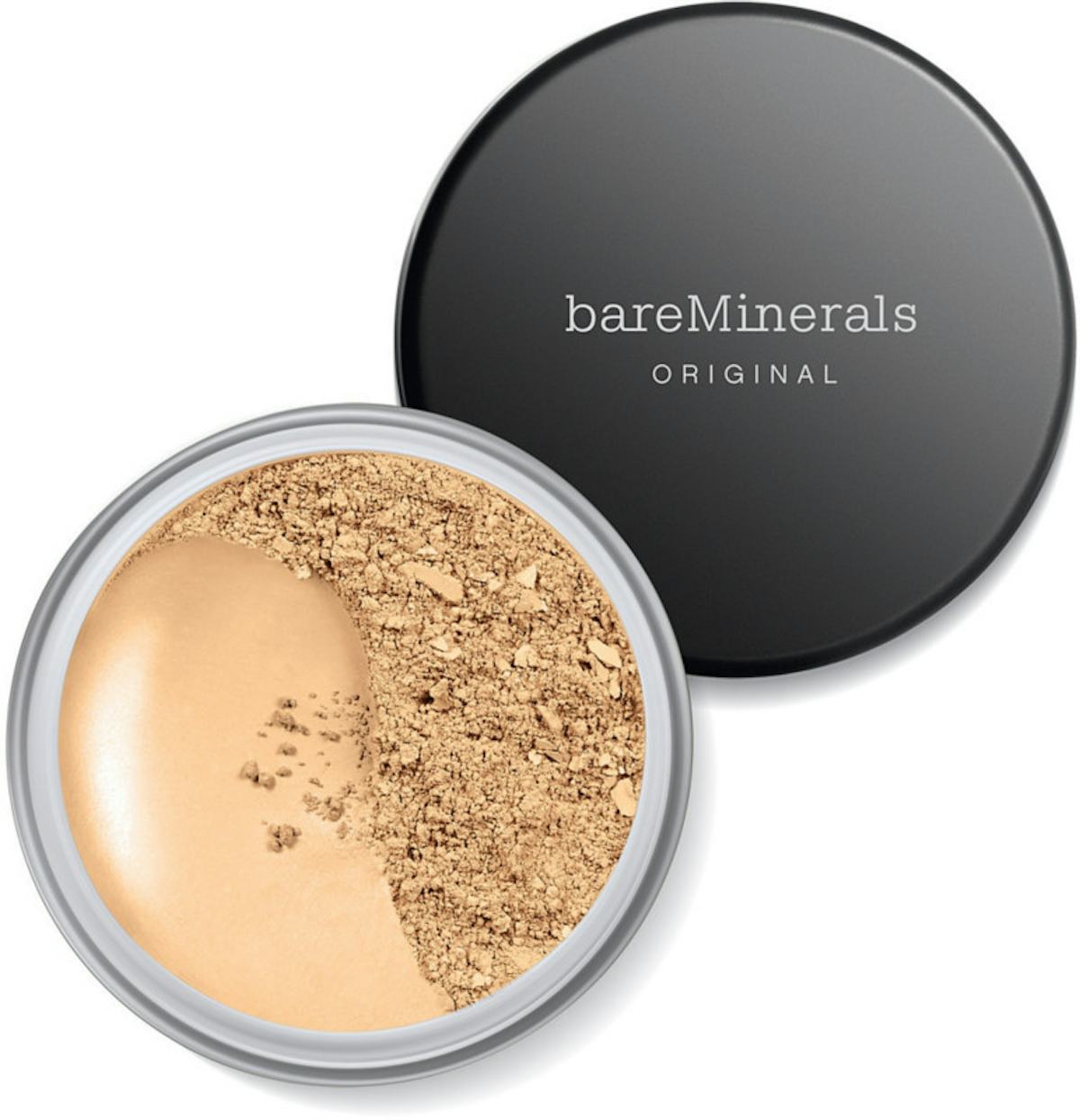 The Ulta Holiday Beauty Blitz Sale Is Here & Bare Minerals Foundation Is Dirt Cheap
Ulta
I really hope you didn't spend all of your money on Black Friday and Cyber Monday shopping, because Ulta's Holiday Beauty Blitz sale is offering some of the most unbelievable deals I've ever seen. Don't you love when brands get into the generous holiday spirit? Hot cocoa for everyone.
According to Ulta's website, the retailer will be offering 25 days of surprise deals starting today, Dec. 1st. Think of it as a shoppable variety of the 25 Days of Christmas that will help you score holiday gifts, while greatly expanding your own product collection along the way. Each day, the beauty behemoth will be offering a different beloved product at a seriously slashed price. But there's a catch, because sneaky Ulta is only revealing five days' worth of products at a time, so you also have to pace yourself. You can't outrun yourself on the first lap, ya know?
If you're in the market for a new palette, then go to Ulta's website immediately. Today, the offer is for a Smashbox eyeshadow, blush, and contour palette at just $21, which is 50 percent off the normal price. Do not sleep on this, because the shade range is seriously wearable down to every last pan.
Dec. 1
See what I mean? It would make a stellar gift for even the snootiest makeup lover.
Dec. 2
While today's deal rules, the Dec. 2 offering is what's got me really excited. You'll be able to snag Bare Minerals' best-selling foundations, which normally retail between $29-$34, for a mere $19. Cue fangirl freakout. I have acne-prone skin and have trusted Bare Minerals on and off since high school. It never makes me breakout and provides buildable coverage.
In colder weather, the brand's newer Complexion Rescue Tinted Hydrating Gel ($30; ulta) hydrates my skin like no other foundation. There's also the high-tech BarePro Performance Wear Liquid Foundation ($34; Ulta), which allows you to find your exact shade with an app. I'll be stocking up on all three for the year.
Dec. 3
On Sunday, Dec. 3, you'll be able to cop Tarte Cosmetics' Fresh Faced Faves Best-Sellers Kit, which includes skin mist, blush, lipstick, and mascara; and their Double Duty Beauties Discovery Set, which includes fragrance, a highlighter, mascara, and a lipstick, for 40 percent off. They'll come in at $13 and $18, respectively, so why not just get both? (This mindset is what's going to put me into debt one day.)
Dec. 4
Mally's Glow Five Piece Collection will go 50 percent off of its regular $32 price tag on Monday, Dec. 4. The kit includes a highlighter, gel liner, eyeshadow, mascara, and makeup bag. So basically, you'll get a whole eye look's worth of makeup for $16, which is cheaper than one tube of my mascara alone. (In case you're wondering, I use Benefit's They're Real lengthening mascara. It rocks and is well worth its $24 price tag.)
Dec. 5
Finally, on Dec. 5, Becca Lush Lip Colour Balms will drop from $22 to $11. They're infused with jojoba oil and thus super moisturizing, so they won't dry out your lips like a lot of lipsticks do. They come in eight shades, from a dusty rose to a chocolatey mauve, so you'll definitely find something you like.
Dec. 1-4
As if that weren't enough, Ulta is also offering 50 percent off the Urban Decay Naked Ultimate Basics Palette from December 1-4. That's 12 shades of everyday eyeshadow shades from one of the buzziest brands around, aka the product score of a lifetime! I actually use this exact palette pretty much every day. It lends itself well to both a minimal daytime look and a bold eye for a night out, so it's basically the only eyeshadow palette you need.
To see what the following days of sales will bring, click back to Elite Daily Fashion & Beauty on Dec. 6. And remember, check yourself before you wreck yourself: This sale is a marathon, not a sprint.