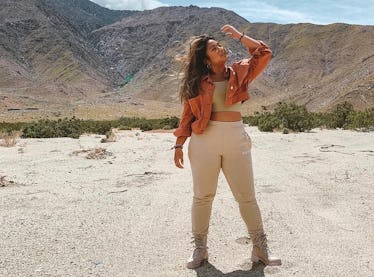 Millennials Shouldn't Leave For A Summer Trip Without These 9 Things In Their "Go Bag"
Summer is right around the corner, which means you've been planning your seasonal getaways for months. Though you might have your trips all planned out, now comes the difficult part: packing. Packing is something you know you have to do, but it gets to be super frustrating and tedious if you jump into it without any direction. That's why I put together a list of what to pack for a summer vacation, complete with every staple item you can keep packed in your "go-bag" for the rest of the season and beyond.
I like to think of myself as something of a packing aficionado. As someone who travels pretty regularly, I've mastered the art of cramming everything I need into carry-on luggage and a duffle bag. Part of my "system" — I promise it's not actually that fancy — includes my go-to packing checklist that I use for every single trip. I have a general list with essentials like my toothbrush and shampoo, but I also have more specialized lists depending on the season or type of trip.
Below are some of the things I absolutely cannot go without on a summer trip. If you're headed on an adventure in the next couple months, make sure to pack these things. They'll be true lifesavers — I promise.