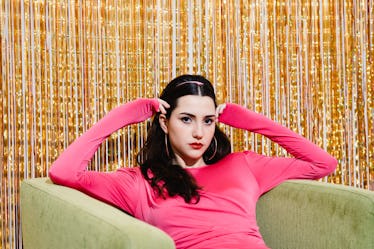 7 Unexpected Things To Consider When You're Looking For Your First Apartment
Javier Díez, Stocksy
Searching for your first apartment can be pretty intimidating. There are many things to consider, and getting caught up in the location and price of your potential new home can often be so overwhelming that you forget there are other factors you need to keep an eye out for. You may be wondering what to know when looking for your first apartment so that you're totally prepared, and I'm here to help you out.
From things like where the mail carrier leaves your packages, to what the closest and best grocery stores are, there are a few things outside of just the price and location of your apartment that you should consider before signing the lease. Although smaller factors might not seem like a huge deal when you're scrambling looking for an apartment, they can make a huge difference in how much you enjoy your place in the long run. For example, even if you tell yourself you can get over not having a laundry room in your building at the beginning because you really just want to move in, make sure you're really OK with it. (Because to be honest, lugging three weeks' worth of laundry up a five-floor walk-up is the worst.)
So if you're in the market for your first apartment in the "real world," here are a few things you should definitely consider first.