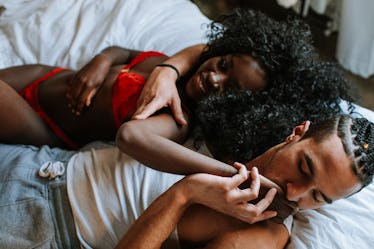 14 Women Share What They've Learned About Men From Having Sex With Them
Before I actually had sex with a guy for the first time, I spent a lot of time wondering what it would be like. Honestly, even now that I have had sex, I spend a lot of time wondering what sex is like for other women. In other words, the question: "What is sex with men like?" takes up a lot of space in my brain. Now, of course, every man is different so, as a result, sex with each one of them is different. But, in a recent Reddit AskWomen thread, ladies shared the overarching themes they've noticed from sleeping with men.
Read along and take note. Whether or not you're sexually active or even interested in men, there are universal truths here that reveal so much about relationships both in and out of the bedroom.