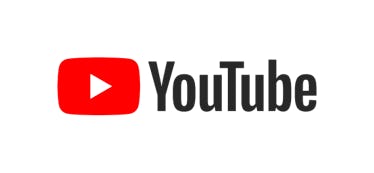 A Shooting Was Reported At YouTube's California Headquarters
YouTube
On Tuesday, April 3, in San Bruno, California, a shooting was reported at YouTube's headquarters. The San Bruno Police Department confirmed on Twitter on Tuesday afternoon that they "are responding to an active shooter. Please stay away from Cherry Ave & Bay Hill Drive." Laticia Soto, a spokeswoman for the police department, told The New York Times that "it is an active situation" and that, at the time, "pretty much" all they could say is that police were responding.
UPDATE: In a press conference just after 2:30 p.m. PT, San Bruno police said that four people were injured and that one person was dead of an apparently self-inflicted gunshot wound. That person, a woman, was believed to be the alleged shooter, but the police were still confirming that. The four injured people were taken to nearby hospitals, and the extent of their injuries was not immediately known, but it was expected that their injuries were not fatal.
EARLIER: On their press communications Twitter account, Google, which owns YouTube, wrote, "we are coordinating with authorities and will provide official information here from Google and YouTube as it becomes available."
"We continue to actively coordinate with local authorities and hospitals. Our Security team has been working closely with authorities to evacuate the buildings and ensure the safety of employees in the area," Google added at about 2:30 p.m. PT. The company also tweeted that those at the San Bruno office have been advised to continue sheltering in place.
Reports of the shooting began around 1 p.m. PT. A witness told KRON4, a local news station, that they heard 20 shots. ABC7 News reported that there were multiple injuries but no known fatalities, according to a source, as of 2 p.m. PT.
Footage shows people being evacuated from the campus, where 1,700 people work, and leaving the building with arms up. Multiple YouTube employees also posted on their accounts about the situation on social media.
"Active shooter at YouTube HQ. Heard shots and saw people running while at my desk. Now barricaded inside a room with coworkers," Vadim Lavrusik, who works in product management for YouTube, tweeted just before 1 p.m. ET. About 15 minutes later, he tweeted, "Safe. Got evacuated it. Outside now."
Todd Sherman, a product manager at YouTube, described in a series of tweets being at a meeting when "we heard people running because it was rumbling the floor. First thought was earthquake." Sherman went on to describe leaving the meeting and heading out of the building, which included seeing "blood drips on the floor and stairs." He ended his series of tweets by saying that he was in an Uber on his way home.
This reported shooting comes as the nation is having an ongoing discussion about gun violence and gun control, led by the student survivors of a Feb. 14 shooting at Marjory Stoneman Douglas High School in Parkland, Florida, where 17 students and staff were killed. On March 24, a massive demonstration — called the March For Our Lives — took place across the country with demands for tighter restrictions on guns. The students have been calling in particular for comprehensive background checks and bans on high-capacity magazine and assault weapons ownership.
YouTube itself joined this conversation in mid-March. Just before the March For Our Lives, YouTube announced they would be banning videos that promote building or selling firearms and accessories. "While we've long prohibited the sale of firearms, we recently notified creators of updates we will be making around content promoting the sale or manufacture of firearms and their accessories, specifically, items like ammunition, gatling triggers, and drop-in auto sears," YouTube said in a statement, per The New York Times.