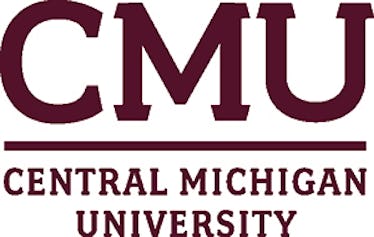 Shots Were Reportedly Fired At Central Michigan University
On Friday, March 2, it was reported that shots were fired at Central Michigan University. According to local ABC news station WXYZ Detroit, police responded to reports of shots at the university. Students and faculty also received an automated phone call that reported that police were responding to reports of shots fired on the fourth floor of Campbell Hall, which is a dorm building. Elite Daily has reached out to the university for more information, but did not hear back at time of publication.
"There has been a report of shots fired at Campbell Hall on campus. Suspect is still at large, police advise all to take shelter," the official Central Michigan Twitter account posted on Friday morning at about 9:30 a.m. ET. "If you see something suspicious, call 911."
As of 10:30 a.m. ET, police confirmed that two people were shot. According to WXYZ Detroit, police confirmed that the two people who were shot have died. WXYZ further reports, at 10:53 a.m. ET, that the two deaths were not Central Michigan University students, according to police. The police added that it appears to have been a domestic incident. The Central Michigan University Twitter account confirmed this police report just before 11 a.m. ET, adding that there are no additional injuries and the suspect is still at large. The shooting did take place on-campus at Campbell Hall. As of 2:30 p.m. ET, the suspect was still at large.
As the suspect is still at large as of 11 a.m. ET, the university notes that campus is still on lockdown. The university said in an update that people who had been planning to pick up students for spring break on Friday should stay off campus and can go to the Comfort Inn on South Mission Street, where university staff will be to provide support.
Central Michigan Life, the university's student paper, tweeted around 10 a.m. ET that Sherry Knight, associate vice president of university communications, said that the university is telling students to stay in place and not to leave their dorm room or on campus buildings. CM Life also tweeted that classes have been canceled and the school is on lockdown.
As of 10:25 a.m. ET, according to the City of Mount Pleasant Twitter account, the suspect is still at large and is "armed and dangerous." The city reports that the suspect is reportedly a 19-year-old black male who was wearing mustard yellow jeans and a blue hoodie, although reports indicate at this time that he may have taken off the hoodie. Locals are being told to not approach the man if they see him and to instead call 911.
Central Michigan University is located in Mount Pleasant, about 70 miles north of Lansing, the state capital. The university has about 23,000 students on its campus. Campbell Hall is on West Bloomfield Street on West Campus. That dorm is part of the Towers complex, which includes seven residence halls. Campbell Hall is a coed dorm with five floors. In addition to dorm and laundry rooms, the building has classroom space, a fitness center, convenience store, study lounges, multimedia rooms, and a Student Success Center.
This on-campus shooting comes as the nation is in the midst of yet another revived debate about gun control laws. Following a shooting at Marjory Stoneman Douglas High School in Parkland, Florida on Feb. 14 that left 17 students and educators dead, the country has, once again, been debating just how far gun rights should extend when taking into consideration the fatal risks that gun possession presents. The Parkland students have been leading the charge for gun reform, although, as typically happens after shootings, it does not look like Congress will be passing gun reform laws anytime soon.