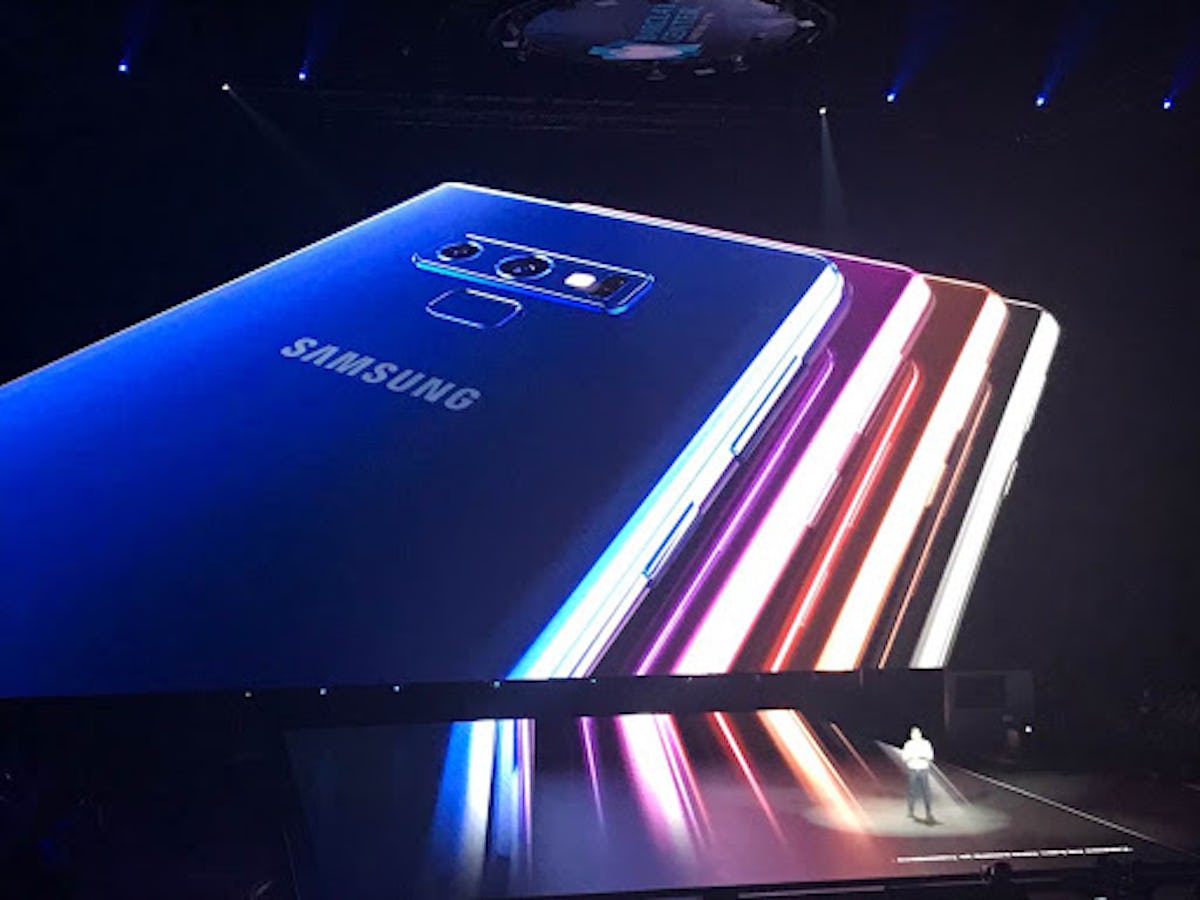 Samsung's Galaxy Note 9 Comes In These Gorgeous Colors, So Get Ready To Upgrade
Lizzy Rosenberg
If you're looking for some millennial-grade thrills, shopping for a new phone can provide a truly invigorating adrenaline rush. Aside from picking out the size, storage space, and, of course, the features you want, one of the absolute best parts of the process is when you pick out the color you want. Are you looking for a neutral hue that you can elevate with a vibrant case, or are you looking for a color to really make your new phone pop? These are the questions that truly keep me up at night, and since Samsung happens to be releasing a new phone on Aug. 9, you're probably wondering what colors the Galaxy Note 9 comes in. The options, not-so-shockingly, are endless.
If you're up-to-date on the latest tech gossip, there's a likely chance you've already read about Samsung's newest smartphone, the Galaxy Note 9. The new Galaxy Note 9 launched on Aug. 9. It was unveiled in Brooklyn, New York at 11 a.m. ET, and in case you couldn't already tell, I'm incredibly psyched. Beyond its absolutely gigantic screen, a high-tech S pen, a brand new intelligent dual camera, and, of course, a whole lotta power, it's debuting in Ocean Blue, Lavender Purple, Metallic Copper, and Midnight Black. I honestly might have to get them all. Tell my wallet I'm sorry.
Although all four gorgeous colors were announced at the Samsung Unpacked event on Aug. 9, the Samsung website seems to only offer two of these colors: Ocean Blue and Lavender purple. Don't get me wrong, these hues are fun and vibrant, but I'm sure that the Metallic Copper and Midnight Black phones are also sleek AF (wherever they are). If you want to know what the Midnight Black tone will look like, you could take a hint from the Note 8, which also comes in the color.
According to Tech Radar, tech-watchers and smart phone aficionados alike are also expecting the Galaxy Note 9 to debut Bixby 2.0 (aka an entire library of more advanced VR features), as well as a dual-lens camera that is supposed to be the best one yet. The bottom line is that the Galaxy Note 9 is just as extra as we expected it to be, and my tech-washed brain is beyond ready for it. Bring on the high-tech features, the super-sized screen, and, of course, all of the insanely beautiful colors. I can guarantee the lavender purple is going to enhance that aesthetic of yours beyond belief.
If you happen to be well-versed in the realm of Samsung phones, you probably know that they usually tend to come in pretty gorgeous colors (you have to admit that the purple Galaxy S9 was hard to beat). So, these extensive color options don't really come as much of a surprise. However, I've never seen a phone like this, and I'm seriously considering getting one. Really, though, I don't need too much convincing to splurge on the Ocean Blue Galaxy Note 9. BRB, heading to Verizon as we speak.