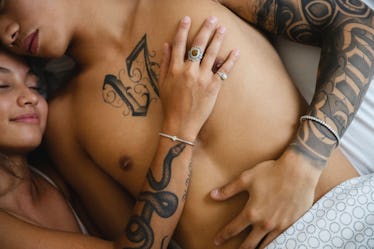 20 Women Explain How They Set Boundaries With Their FWB & They're Genius
Achieving a successful friend with benefits situation is no easy feat. In order to really make it mutually satisfying and conflict-free, you need to set some ground rules. But what boundaries should you set with your friend with benefits if you're really hoping to make the no-strings-attached setup work? In a recent Reddit AskWomen thread, ladies shared the boundaries that have worked for them and, honestly, they're pretty genius.
Read along and take note.